Multiple Currency - Setup and How it works
Multiple Currency - Setup and How it works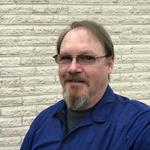 Updated by Aaron Aldrich
IMPORTANT NOTE: 
This feature is in BETA testing. We are NOT currently accepting any more requests to join the BETA for this feature.
As an international customer, you may work with customers that are located in another country and would like to have options for their local currencies. We have a feature that will allow you to add multiple currencies and then choose a default for each customer individually. Your local currency will still be your default in the system, but you will be able to add any many currencies as you need in the system. Each customer can then have their set currency rate. If a rate is not chosen when a new customer is created, they will use the default rate.
NOTE: The currencies you choose will not be real time with the most up to date rate. It will be the rate you enter in the settings.
Let's get this set up!
Here are the steps to add your currencies in the system as well as choosing the currency for a customer.
Setting up your currencies
Step One
Your first step is to contact us via chat support or email support@shopvox.com to have this feature turned on
Step Two
Setup the currencies you will support. Go to Account settings > Multi Currency settings page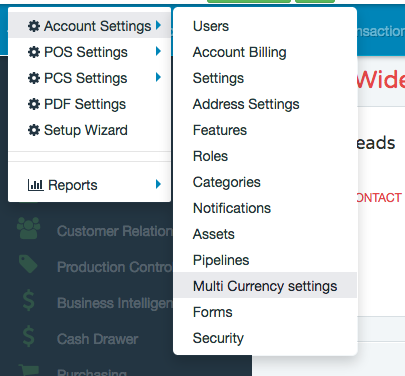 Step Three
Add new ones by clicking the +New button on the top right corner, you will see this popup window. This first rate will be your default rate, so select your local currency and the rate with a value of 1.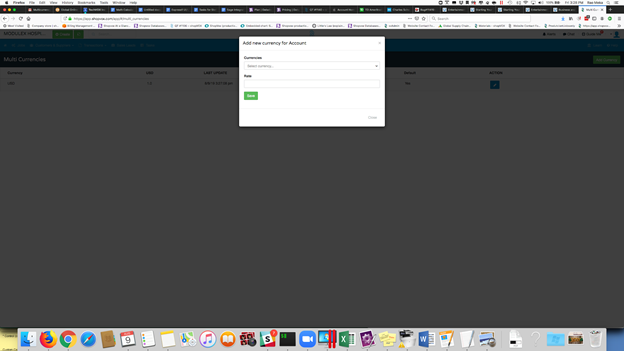 Step Four
Add additional currencies by clicking the +New button and select currency and enter the rate as related to your local currency. NOTE: This is not going to be real time, so as you create new transactions; you will want to update the most current exchange rate.
Setting up Customers with a specific currency
Step One
On the customer page, click the Pencil (edit) Icon. You will see a field for Currency. If you have recently entered a new currency, you might have to refresh your browser.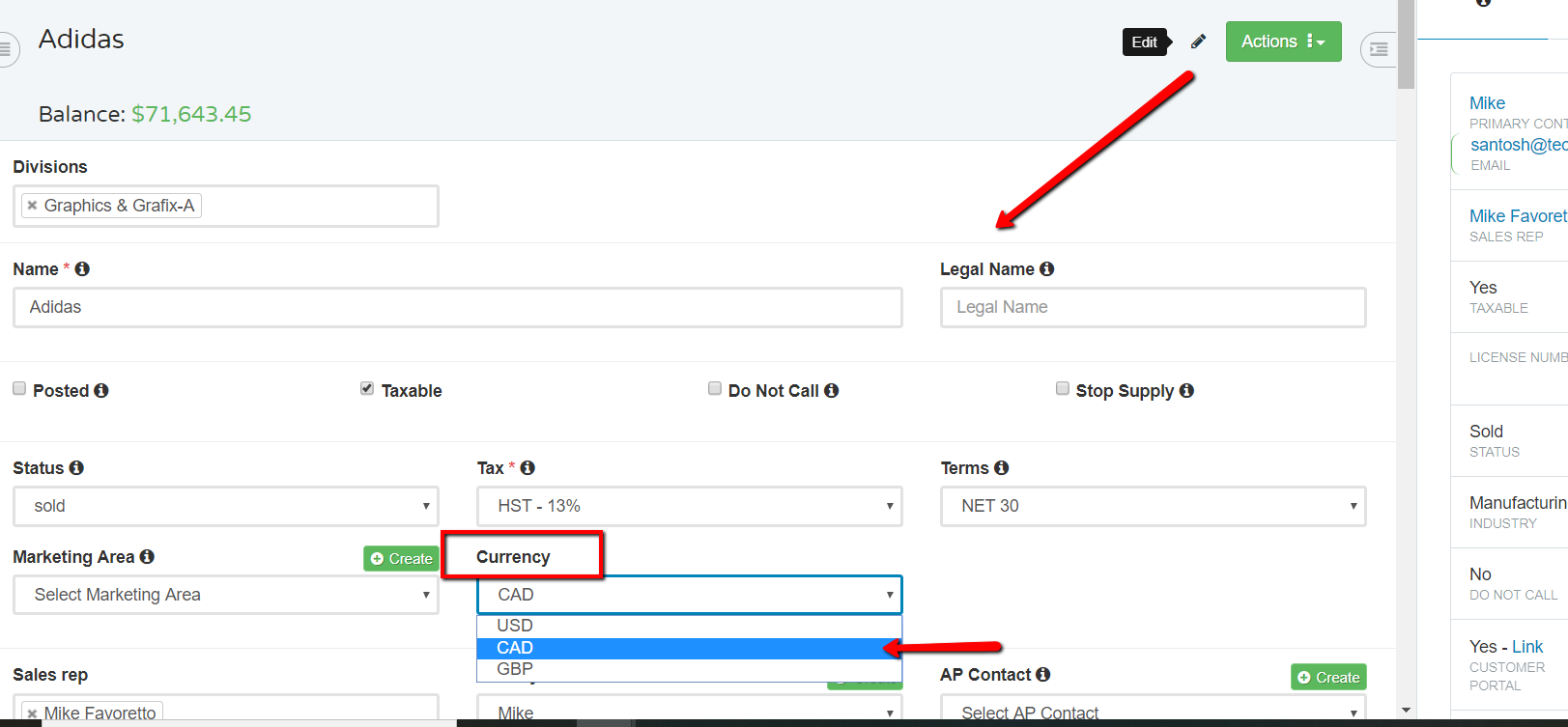 Step Two
You are done! Test it out on a transaction! You will see your default price as well as the converted price for your customer's local currency.

On the customer PDF, they will see a note in red that states all prices are in the default currency, except the final price; which will be in their local currency.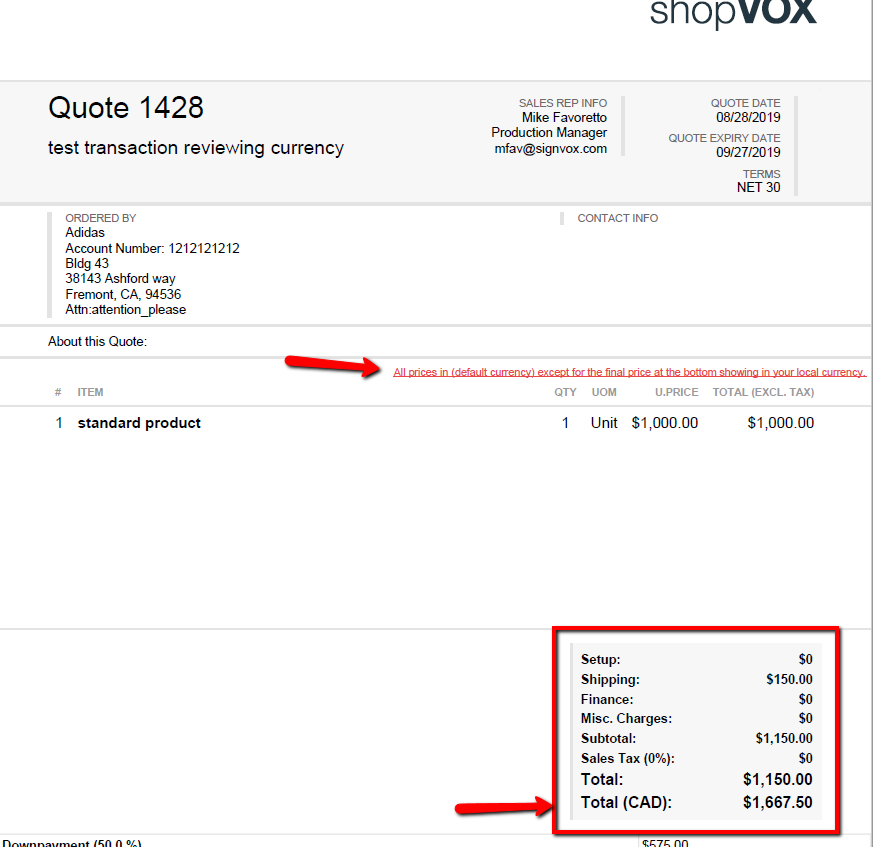 As payments are added to an order, it will show the Balance in both currencies as well.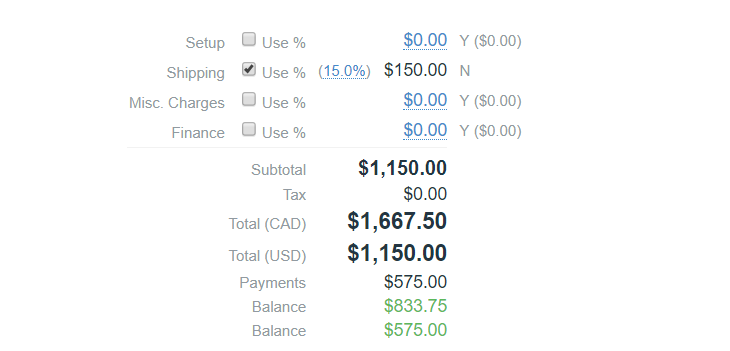 How helpful was this doc?