Updating a Golden Product
Updating a Golden Product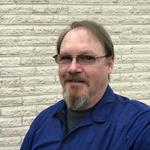 Updated by Aaron Aldrich
This is a step-by-step guide to making changes to a golden product. This process is to ensure we have a new version of an existing Product available for customers to download and use.
NOTE: Making changes to an existing Product directly in the Golden accounts will NOT work. Ravi had built this specific process to create versions of existing products.
Accessing Admin and Copying a Product
NOTE: This should only be done if approved by the Program manager.
Log in to the Admin section of shopVOX

Locate your test account and click the Show button

Use the Copy Product button and copy from the appropriate Golden database

Find one of the Golden accounts that contains our preload list of Products.
Here is a list of these accounts:
Version: Xpress - The One Golden Database - US/Canada - Inches/Feet Subdomain: theonegoldendatabase

Version: Xpress - The One Golden Database - Metric Version - UK/EU/SA Subdomain: goldendatabase-metricversion

Version: Xpress - The One Golden Database - Metric Version - Australia Subdomain: goldendatabase-metricversion-australia
Select a product or multiple products and click the copy button. This will copy these to your account.
Making changes to the Product in your account
In this scenario, I am changing the Description of one of the products to make is clearer to our customers. The product name is Wide Format Digital Print.
Make any edits that are required.


NOTE: Don't change the name of the Product. Changing the name will not overwrite the existing golden account product, but will create a new one.

Once all the changes are made, you can now 'Release' it to the Golden database.
Adding version information and uploading it to the Golden account
Now that the Product has been updated, you can now release it to the Golden account. Once this is done there will be a new version option on the Product list for all Express accounts. When doing this, it is important to explain what change was made to the product.
From YOUR account in the admin settings, click the Release new product button.

Search for the Product you just changed and click the Release button.

On this page, enter the Changelog information (1) and choose the Golden database you will be adding it to (2)
Results
Through this scenario, the Wide-format product has been updated and released to the US Golden database. Below, you can see a screenshot of before the release and after with the change log notes once I have chosen to update my product in my Express account.
Product list before an update release

Product list after the update for Wide-format product

Change log note when I select to update to New version

After updating, the product shows the current version of the product in the product list.
How helpful was this doc?