How the signVOX to shopVOX migration process works
How the signVOX to shopVOX migration process works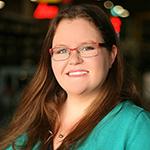 Updated by Lila Carsten
We're super excited to have you come on over to the improved platform to manage your business. 😉 
We want everything to go smoothly - so we laid out the process for you below.
Before Migration Week
Study shopVOX
It's important that you know the basics of how shopVOX works before you migrate. 
-> Here's a few resources to help
Migration Week
Before Monday
Our team migrates your signVOX data to a test account on our staging server.
The purpose of this test account is for you to verify your signVOX data was transferred correctly.
The reason we say don't create new stuff in the testing database is because we will be deleting in anyway. We will migrate the full database at the end of the week, so we have all you transactions you enter in signVOX this week.
Monday - Wednesday
Our team will send you login info for your test account. Login to our staging server and test the following items.
YOUR TO-DO LIST✅
Compare 10 of the following in signVOX and shopVOX
Customers
Contacts
Transactions (Quotes, Sales Order, Invoice)
Jobs
Does the data match in both locations?
If not, make sure you let us know (support@shopvox.com)
Test your pricing 
Create a quote in both signVOX and shopVOX.
Add 2-3 of the same line items to the quote in each software.
Compare the pricing in signVOX to shopVOX.
Does the pricing match closely?
There might be a few small discrepancies due to the differences in pricing between signVOX and shopVOX.
If there is a major difference -Make sure you let us know (support@shopvox.com)
Friday
If you are using and syncing your information to Quickbooks, we recommend you do your last export from signVOX at the End Of Day. This will ensure you have all the latest payments and invoice synced properly and also mark them in signVOX they have been posted.
On our end...
We will take your database late Friday - Pacific Standard Time... well after business hours. ...and over the weekend, we will be converting it to your new shopVOX account.
You will receive an email on Monday that your new account has been created.
Welcome to shopVOX!!

What's Next?
How helpful was this doc?