Differences between USA QuickBooks Online and Non-USA QuickBooks Online
Differences between USA QuickBooks Online and Non-USA QuickBooks Online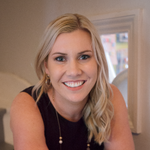 Updated by Haylee Benton
All Non-USA accounts which try to sync with QB (Both desktop and Online) need to have this flag enabled in admin.
Use Tax Codes - Y (Should be checked).
UK/Australia , Accounts Receivable - COA Type is called, Debtors.
Tax Code - Non-USA QB will use something called a Tax Code which needs to be setup and generally this is a 3 character code like VAT/ HST/ GST etc.,You can look at the VAT menu and find out and see what that code is.Generally what ever the VAT name is, is also the code. See the screenshot below and in red box what ever is there, that should be the Tax Code.
You will need to match the sales tax name with the name of the sales taxes which are listed once you click the Rates & Settings link on the screen above.
Note: If you have any transactions before the Tax Code is setup then you need to go and change each tax to something else, save it and then put it back to the one you wanted.
Note 2: Also for these transaction, the tax is saved on each line item not on at the transaction level. So you need to do the above per line item to fix old Invoices to use the Tax Code along with the Sales Tax to sync.
How helpful was this doc?