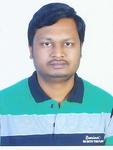 Updated by Santosh
Create Standard box sizes and weights that You use everyday!
Adding a Shipping Profile can save a lot of time when creating a Shipment Label.  
If you ship out a lot of boxes and you find you are entering the SAME sizes every...    single....         time... Use the Shipping Profile setting to save yourself some time!! 
Shipping Profiles Setting
With this setting, you can create Standard sizes that you use in your shop to ship packages.  Click on New Shipping Profile in the Upper Right
Choose a Name and Enter the dimensions & weight of the box
You can Use the Dimensions as the Name or a Name for the style of Box as well....
These will now be Options when you create a Shipment Label!!

How helpful was this doc?