Daily Sales and Payments report
Daily Sales and Payments report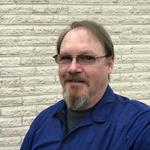 Updated by Aaron Aldrich
One of the key components of shopVOX is its integration with Quickbooks and Xero. It's an easy way to avoid double entry of the sales data into your accounting package. However, not everyone chooses to do so and shopVOX currently only supports those two accounting packages.
If you are looking for a way to see the total sales and payments taken for the day and/or a way to create manual ledger entries into your accounting package this report is for you.
How it works
First go to:
Company Menu > Reports > and find "Daily Sales and Payments report"
Then select the day you need and, "Voila!"
Instant report.
You can see the payments taken, the type of payment as well as invoices for the day. You will also see the GL account associated to that transaction. Simply copy the amount and enter as a ledger entry if needed. You can also export to CSV/XLS or PDF formats.

How helpful was this doc?