Update: Editing Existing Contacts - GDPR Compliance
Update: Editing Existing Contacts - GDPR Compliance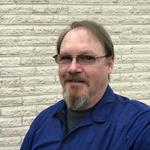 Updated by Aaron Aldrich
For our International customers in the European Union there have been recent changes in Regulations concerning your Customer database.  To help you understand the upcoming GDPR legislation, we've written this article to comply with the new laws.
Deletion Process due to new GDPR law in the International Community
Wiki explanation -
 The General Data Protection Regulation (GDPR) (EU) 2016/679 is a regulation in EU law on data protection and privacy for all individuals within the European Union. It also addresses the export of personal data outside the EU. The GDPR aims primarily to give control to citizens and residents over their personal data and to simplify the regulatory environment for international business by unifying the regulation within the EU.
It was adopted on 14 April 2016, and after a two-year transition period, becomes enforceable on 25 May 2018.  The GDPR replaces the 1995 Data Protection Directive.  Because the GDPR is a regulation, not a directive, it does not require national governments to pass any enabling legislation and is directly binding and applicable.
Required information:
What Country is the Server located?
Answer: Data is stored in the US.  All servers are in  the US.  As per GDPR regulations, you are able to delete contact info.  In ShopVOX, you can edit the contact info to blank whenever you want; which will erase the information in that field.
Are we connected to the 'Privacy Shield"?
Answer: shopVOX has submitted an application and the application is in process.  5/14/2018
How to Edit Contacts in shopVOX
For the full article on Editing Contacts click here.
To satisfy the Regulation there are 2 options:
Step One:
You can edit the name/phone/email and other attributes of contacts.       
All of the data in the fields can be 'blanked' and the Name can be changed
Step Two:
You can Disable the contact so it can not to be used any more.       
The contact will be added to the inactive list and no longer visible on the Customer page.
How can YOU make sure your company is Compliant?
A shopVOX account can ensure your own compliance with GDPR when working with your Customers. 
Here is some information directly from their website regarding GDPR
Terms & conditions:  If you need your customers to agree to your privacy policy, put those details in your Terms & Conditions of Quotes/sales orders/ Invoices and Purchase orders.
Data export: All the information that you gather in your shopVOX customer form can be exported to a spreadsheet. Be sure you export only the data that you need by using our search feature to limit the data you access and remain compliant with your company's data standards. 
We understand everyone is working hard to meet the May 25 deadline set by GDPR and that we need to work together to be fully compliant. We will update you with any additional changes as they are required.

How helpful was this doc?