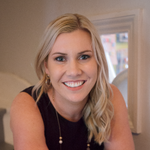 Updated by Haylee Benton
What is the Divisions add-on?
Imagine you've got two separate brands or divisions of your company. 
One for signage - Billy Bob's Signs; and one for apparel - Spee-dee Tee's. 
You produce everything in the same building but to your customers - they seem like separate companies.
Our Divisions add-on lets you keep them separate to your customer - but track each together in shopVOX.

What does it do?
Separate branding on PDFs for each customer
Same account - different PDFs and branding for each division. Customers of Division A will only see Division A when communicating with you. 
Customers of Division B will likewise only see Division B when communicating with you.
Filter Transactions (QT, SO, IN) by Division
See all transactions or filter by each division to stay on top of everything.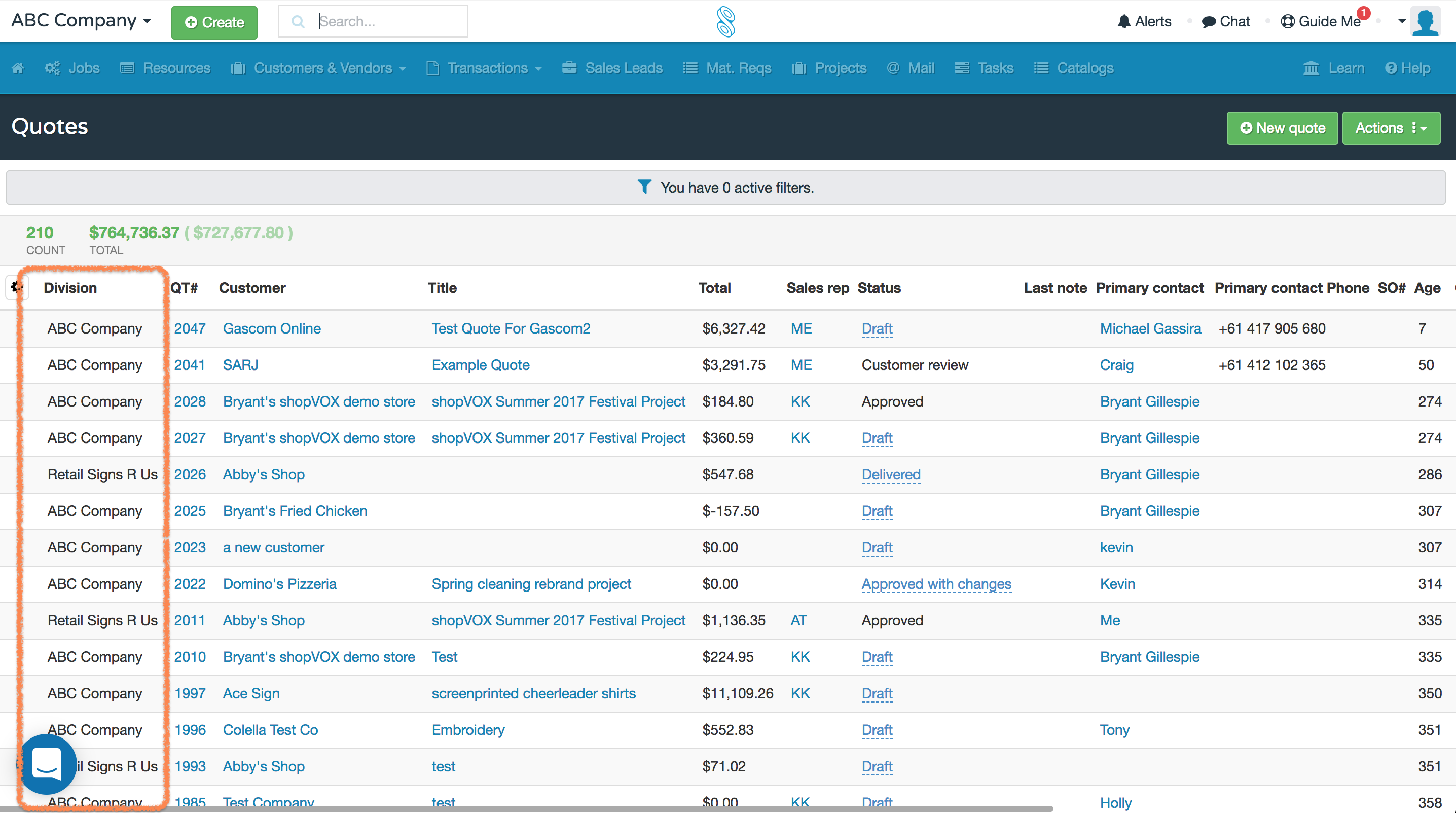 Filter Jobs on the Job Board by Division
You can see jobs for each division separately or a combined view of all jobs.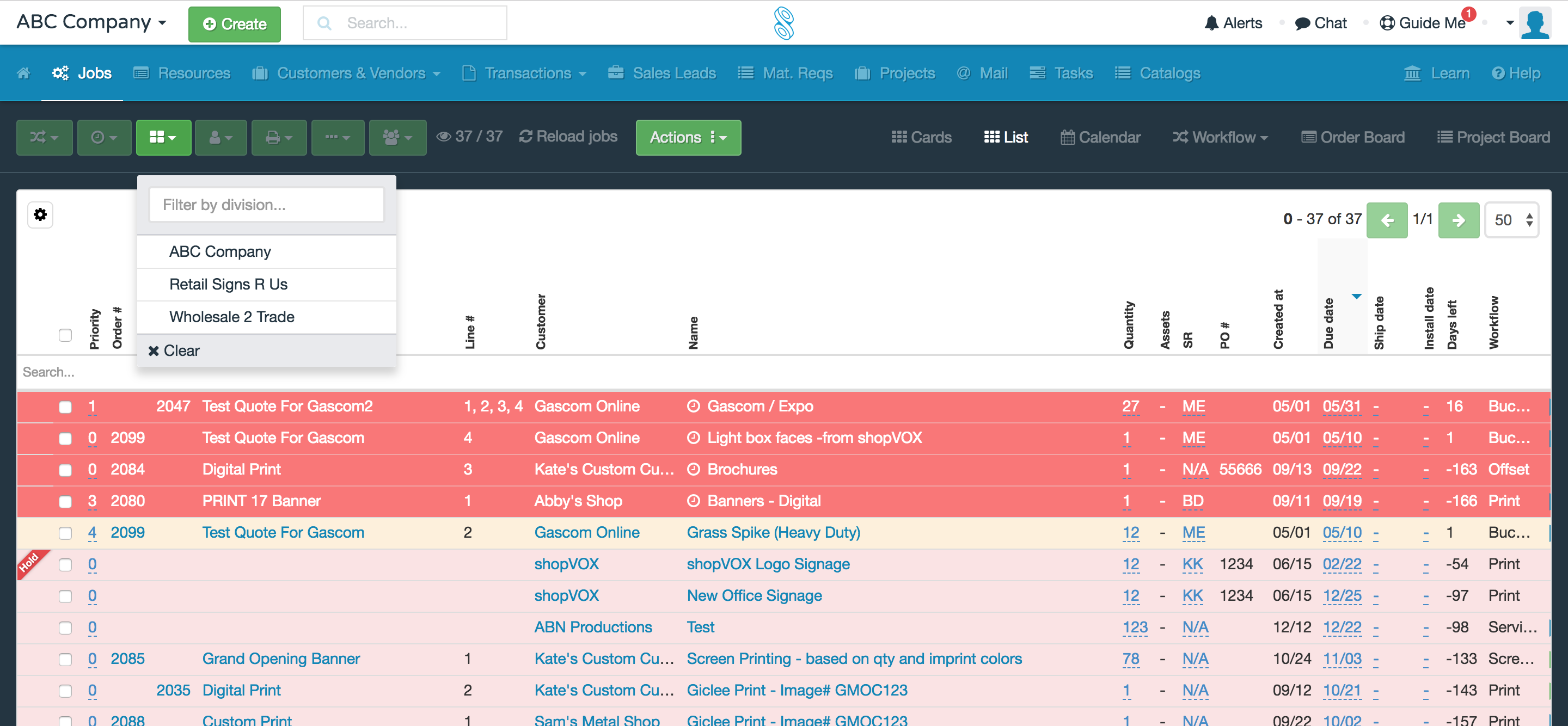 Limit user access by Division
You can control what Divisions each user has access to and what information they can see / add / update.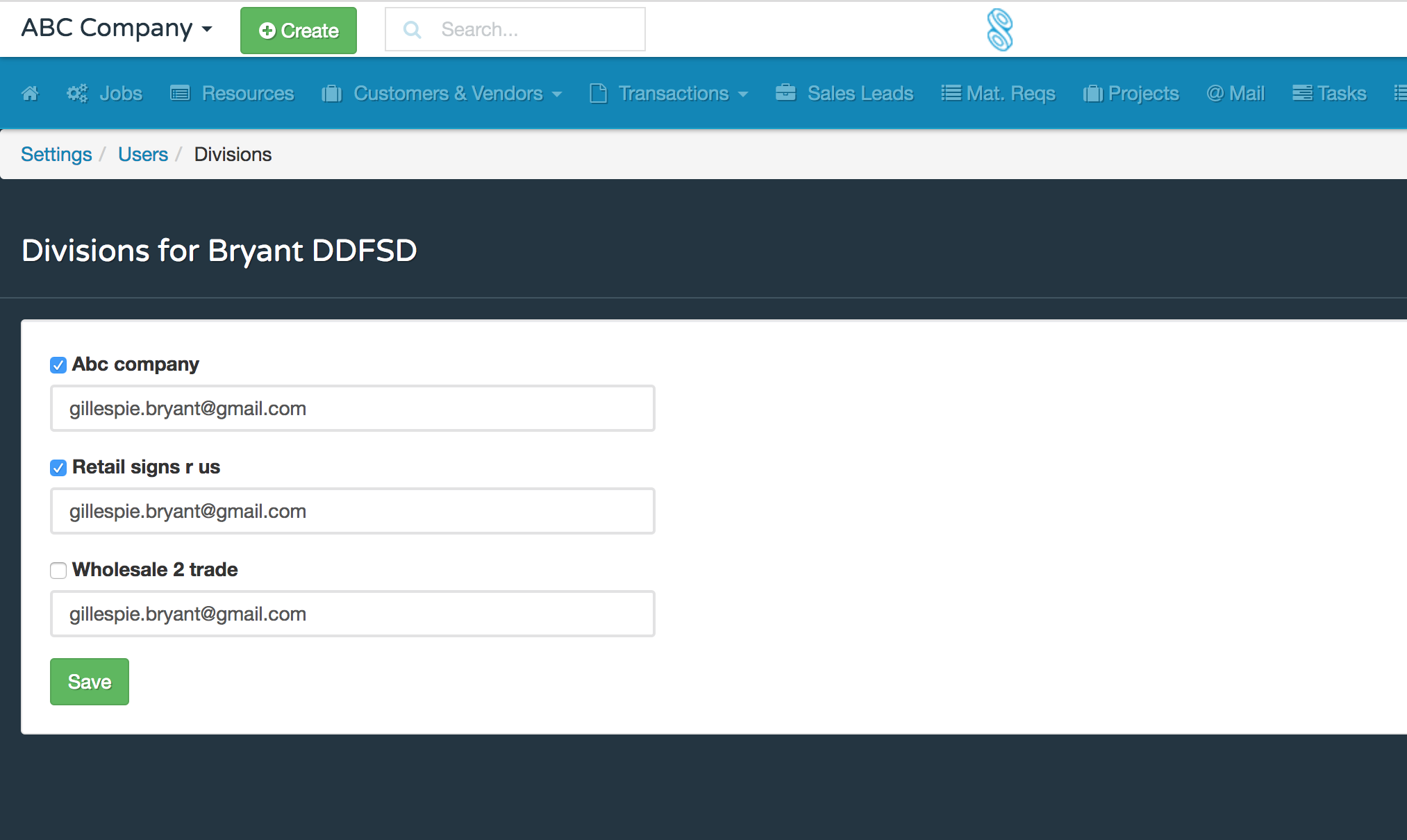 Set QuickBooks Classes at the Customer Level
Currently we only support QuickBooks syncing of classes on a customer level.

What are the limitations of Divisions?
You cannot have a separate set of books 📖
If you need to have a separate set of books (accounting) for each company / division / brand - then this add-on will NOT work for you.
You can only have link one Quickbooks or Xero account to a single shopVOX account.
If you need to have separate accounting files - you'll want to create a separate shopVOX account. Contact our support team for additional details.
You cannot roll back your account 🔙
If you're interested in Divisions, please make sure it's the right fit before emailing our billing team - because currently (as of May 9, 2018) - you cannot go back to a non-division account once activated.
There are changes made in the database for Divisions vs non-Divisions accounts - that we cannot undo.

How much does it cost?
The Division add-on pricing is as follows:
+ $199 per division
+ $14.50 per user per division that is included another Division
+ $29 per user that exists in one division
So in a nutshell, it's like creating a separate Pro account except you have everything in one place - and you don't have to switch back and forth.
For example, you currently have a Pro account with 3 users (Division A). Your monthly total is ( $199 + ( (3-1) x $29 ) ) = $257.
You add one new Division (Division B) and add 1 brand new user and 1 existing user to that division.
Your new monthly total would the ( $257 + $199 for Division B + $14.50 for the user in both divisions + $29 for the new user in Division B = $499.50 per month )

How do I add it to my account?
Contact our Billing Team (billing@shopvox.com) and let them know you want to add Divisions to your account.

How do I use it?
Creating a new Division
Adding a new User for the new Division
Associating Customers to a Division
Managing Jobs by Division
Managing Quotes and Sales Orders by Division

How helpful was this doc?