How to refund credit card transactions processed via shopVOX & Authorize.net
How to refund credit card transactions processed via shopVOX & Authorize.net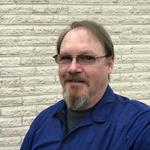 Updated by Aaron Aldrich
As of now this is a three step process to fix it in shopVOX, Authorize.net and Quick Books.
Record Refund in shopVOX
Follow these steps to refund in shopVOX
First make sure the payment is adjusted to make sure there is enough balance to refund.  To do this , go to the payment click on the edit icon (Pencil) and then on the invoice below to which this payment was applied, adjust it so that there is enough balance left for a refund.
If you have an invoice for $1000, and you had a payment for $1000 and you applied it all to this invoice, then the balance left to refund is $0.
So when you edit the payment, if you want to refund the $200 then on the invoice Paid Amount field, make it 800 and hit save.
Now if you see your payment details, it is payment for $1000, you applied $800 to this invoice and there is a Balance of $200 left on this invoice.
Process actual Refund in Authorize.net
Follow these steps to refund in Authorize.net.
Step 1. Login to Authorize.net with your login credentials.
Step 2. Click on the menu item Reports.
Step 3. In the Report Criteria section find the transaction when this CC was charged by picking the right date ranges.
Step 4. Once you find the transaction, click on the Transaction Id to open the details.
Step 5. Once you click on the Transaction ID then the details window will popup and there click on the button Refund, shown below
Step 6. Another window will popup where you can enter the Refund Amount and Description and other details and then click OK.
Update payment and Invoice in Quick Books
If you have exported the corresponding Invoice and Payment to Quickbooks then , you need to go and update the Invoice and also record a refund within Quickbooks.

How helpful was this doc?