Vendor Pricing: adding to Materials
Vendor Pricing: adding to Materials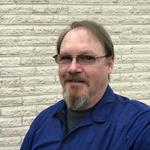 Updated by Aaron Aldrich
Tracking and negotiating Cost of Materials is integral to managing Gross Profit and the health of a business.  Having the ability to keep records of your price from vendors of your Materials list is possible in shopVOX.  For instance, what does a sheet of material or a roll of media cost you?  
This can help in a couple of ways:
List of preferred Vendor pricing for your High volume purchasing
Prioritize Vendors based on your preferences - ie. cost, delivery time or customer service
Historical price tracking
Accurate Vendor Cost vs. Selling Price in Product formulas 
Negotiating Cost with Vendors at a glance
How it works:
This clip shows how to add Vendors and specific pricing to a Material.
Rank Vendors
Based on your shops preferences: certainly by Price, but maybe consistent delivery times, customer service or they always have it in stock will the determining factor in your choice in ranking Vendors.
Monitor Prices
If you consistently purchase a material from one Vendor, you might want to use this feature to track price changes over time...  Ie. Quarterly or Annually
This clip shows the dynamics of changing the Vendor Price based over time and comparing Vendor prices for a material.  NOTE: When editing the Material Buying Price it also affects the Unit Cost and Unit Selling Price to your customers, which can help keep your overall Cost of Materials in check as material prices fluctuate.

How helpful was this doc?