Opening PDFs directly in your browser
Opening PDFs directly in your browser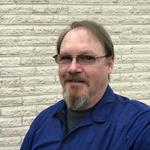 Updated by Aaron Aldrich
Transactions in shopVOX can be printed as a PDF document. You can download them, email them or if you like....open the PDF in a separate tab in your browser. You may have to adjust your browser settings to open PDFs in a separate tab.
Opening PDFs in your browser
We recommend using either Chrome or FireFox as your browser for using the shopVOX platform. Some of the features may not work well with some of the other browsers.
Google Chrome settings
By default, Google Chrome opens a PDF file in the browser window instead of saving it to the downloads folder. To change how Google Chrome treats PDF files in the browser, follow the steps below.
Open the Google Chrome browser.
Click the  icon in the top-right corner of the browser window.
Select Settings from the drop-down menu that appears.
On the Settings window, under Privacy and security section
, click the Site Settings option.
Scroll down and click the Additional content settings arrow
Find and click the PDF documents option.
Next to Download PDF files instead of automatically opening them in Chrome, click the toggle switch to set to the 
  or 
  position. Chrome downloads a PDF when the toggle switch is set to On and displays a PDF in the browser when set to Off.
Firefox settings
Open the Firefox Options window
Select the Applications tab
Locate Portable Document Format (PDF) on the list of file types
Change the Action to Preview In Firefox
Click Ok
Safari settings
Launch Safari, and then choose Preferences

In the Preferences window, choose Security and then click the Website Settings button for Internet plug-ins.

Now select Adobe Reader in the list of plug-ins.
Under the option When visiting other Websites, in the drop-down list, choose Allow Always and then click Done.
Internet Explorer 8 and later
Open Internet Explorer, and choose Tools > Manage Add-ons.
Under Add-on Types, select Toolbars and Extensions.
In the Show menu, select All Add-ons.

In the list of add-ons, select Adobe PDF Reader.
Click the Enable or Disable button (it toggles depending on the status of the selected add-on):
Enable sets the Adobe PDF Reader add-on to open PDFs in the browser.
Disable turns off the add-on so it does not open PDFs in the browser.

How helpful was this doc?