Setup a private storefront for your clients to place orders with a cPortal
Setup a private storefront for your clients to place orders with a cPortal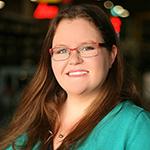 Updated by Lila Carsten
Enable clients to place their own orders, check job status, download transaction history, and more with cPortal!
Introduction
How does the cPortal work?
How to enable the cPortal for your clients
How to create Products for the cPortal
How to manage orders received from the cPortal
How much does the E-Commerce add-on cost?
Please email billing@shopvox.com for more information on pricing for this feature.
How do I add it to my account?
Simply email our billing team (billing@shopvox.com) and they will enable it for you.

FAQs
Does it have online design / variable data / web 2 print?
Currently, we don't support this.
Can I add my own logo to the login page?
Yes - we have a white label add-on option.
You can:
Add your logo
Change the background and header colors
Use a custom (xxxxxxx.portal.shopvox.com) subdomain or use your own domain or subdomain
Additional setup required. Click here to review the steps required to get this setup. Contact our support team for more details and let them know you are interested in the white label cPortal option.
What exactly does the E-Commerce Add On include?
Unlimited Client Portals (password protected dashboard where clients can place orders)
1 Shopping Cart (online store where anyone who visits your site can place an order)
Unlimited Web Stores (customer specific online stores - great for teams, schools, and corporate clients)
Does it include ready made product templates?
Well sorta ;)
We have a couple samples that you can copy and use as inspiration. You'll want to edit them, add your pricing, upload images, and more. 
Here's how to copy those samples into your account.
Will it work on my existing website? and how do I add it?
The cPortals are hosted on the shopVOX servers - because they are password protected.
The Shopping Cart and Web Stores are a link that you can add to your website.
For more info on those two, see below:

What's Next?
How helpful was this doc?