Adding Promotional Products to your Quotes and Sales Orders
Adding Promotional Products to your Quotes and Sales Orders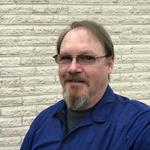 Updated by Aaron Aldrich
Bryant has create a quick video on adding a Promotional product to a Quote or Sales Order.
NOTE: If you would like to download this Product template... go to Company Name>> POS settings >> $ Pricing >> Products
Click the Action button as seen below
Here is the Video with the details on using the Product template.

How helpful was this doc?