Shipping, Setup, Finance & Miscellaneous Charges
Shipping, Setup, Finance & Miscellaneous Charges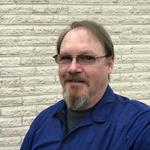 Updated by Aaron Aldrich
In shopVOX there is an incredible way to add charges to the final price for shipping, setup, finance and/or miscellaneous charges (this one can be renamed!). When these are set up, the amounts will add or subtract the final price.
These can be flagged to be taxable or not.
These can be a negative or a positive number or +/- percentage. Depending on whether you want to add (charge) or subtract (discount).
Why did we add this functionality? 
 Well there are a few good reasons why :
We had this functionality in our previous version of the software, signVOX and a lot of our customers found this functionality extremely useful, so we added it to shopVOX!
Also the ease of use of adding these extra charges without having to create a specific product line item.
This gives us the ability, especially for "Shipping" charges; to allow for some automation. For shipping charges for example we can copy the shipping charges from your shipper (FedEX/USP/USPS) and even exclude shipping for "Sales Commission" calculations.  If your company excludes the sales commission calculations, this functionality can be easily setup to exclude the "Sales Commission"
How to Set Up Charges?
You need to turn it on, as using this feature is not a requirement.
Go to: Company menu > POS Settings > General
There you will see a variety of settings.  Scroll down towards the bottom of the page and you'll see the Flags (check boxes) to enable which of the four charges you want visible ( setup, shipping, finance and misc.). Simply click the corresponding Flags you want to enable and whether they are taxable or not. You can also rename the field for Misc. charges to something else if you need. Once you are finished, simply click save on your settings page.
Once you've enable the charges you'd like to use, your transaction pages ( quotes, orders & invoices) will now offer input fields on the bottom of the page that look like this.
Simply clicking in the yellow field will allow you to enter a value that will get added to the total price. Pretty easy!
Additional steps for your Accounting Integration
Great.  If you have connected to or are planning to, connect your shopVOX account to Quickbooks, Xero or Sage50, you will need to do just a bit more setup to make sure all things are buttoned up.  You will need to create the corresponding chart of accounts (COAs) for these charges in shopVOX to match your Accounting package, as well as enable the proper mapping from shopVOX. 
Steps you will need to do:
Step 1. Create the COAs to match your supported accounting package.
Go to:  Company menu > POS settings > Chart of Accounts > Add new 
Step 2.  Create the mapping from shopVOX to the proper COA in your accounting package.
Go to:  Company menu > POS settings > COA Mapping > Add new  Simply choose the mapping and the corresponding COA.
That's it! Now you are able to specifically identify and add these charges to your account, and export them properly to Quickbooks or Xero.

How helpful was this doc?