How to Add a Special Note to a Customer Document ?
How to Add a Special Note to a Customer Document ?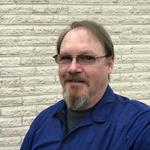 Updated by Aaron Aldrich
Special Note on Quote, Sales Order and Invoice PDFs.
Show Message on Every Customer Document
If there is a certain message that should be on all invoices no matter who receives them then keep reading this section. These messages show up every time, on every invoice, no exceptions. This is great for adding general payment term information, order instructions.
PDF Terms & Conditions
Click on your Company Name > Account Settings > Settings
You'll see a text editor for Quote, Sales Order, Invoice, and Purchase Orders
Add and format your text.
Click "Update" button
Contact Us to Create a Custom PDF - $150 Per Document Type
If you need a quote to have a different appearance or design then a sales order for example, or you want all the documents to have a different "Sexier" look then what shopVOX offers standard then basically you design it, send us your design, and we make your dreams come true. Reach out to support@shopvox.com for these questions.
Show Message on a Single Customer Document
If there is a message that you want on a single customer document consider the following 3 options. 
Write in the Message on the Fly Using "Customer Note"
These messages show up on a customers document. If you add it to a quote, it will show up on all foregoing documents (SO, IN), they can be removed at any time, of course removing it will require you to produce a new document.
Go the Quote, Sales Order, or Invoice that you want to add a message to the PDF.
Click the edit pencil
Scroll to the bottom of the form, and go to the "Customer Note" section
Enter and format your text. Notice you can also select message templates (more on how to create these on the next section.) from the dropdown to the right of Customer Note.
Click "Save"
Create a Template Message to use Again and Again for "Customer Note"
You'll notice when adding a customer note, that there is a dropdown box. This box lets you select template messages. To create a template message follow the instructions below.
Click on your company name>POS Settings>Custom Notes
Select "New Note" or click the edit button to modify an existing note
Type: Select "Customer Note" for the Note Type
Name: Give the note a name that will be used to help you identify and use the correct message
Content: The text that should appear on the invoice. Please note as of now you cannot format this template.
Add the Message in the Line Item Description
This one might be obvious to some, but it's worth mentioning here. This is a great way to get special instructions onto an customer document. This is most effective if the information you want on the document is product specific. This works well for POs where line item description is being shown.

How helpful was this doc?