Does shopVOX support multiple page proofs?
Yes, shopVOX supports multi-page proofs in the PDF format.
However, we don't render each individual page in the browser. Your customer would need to download the PDF to see the additional pages.
How PDFs with multiple pages appear to your customer ?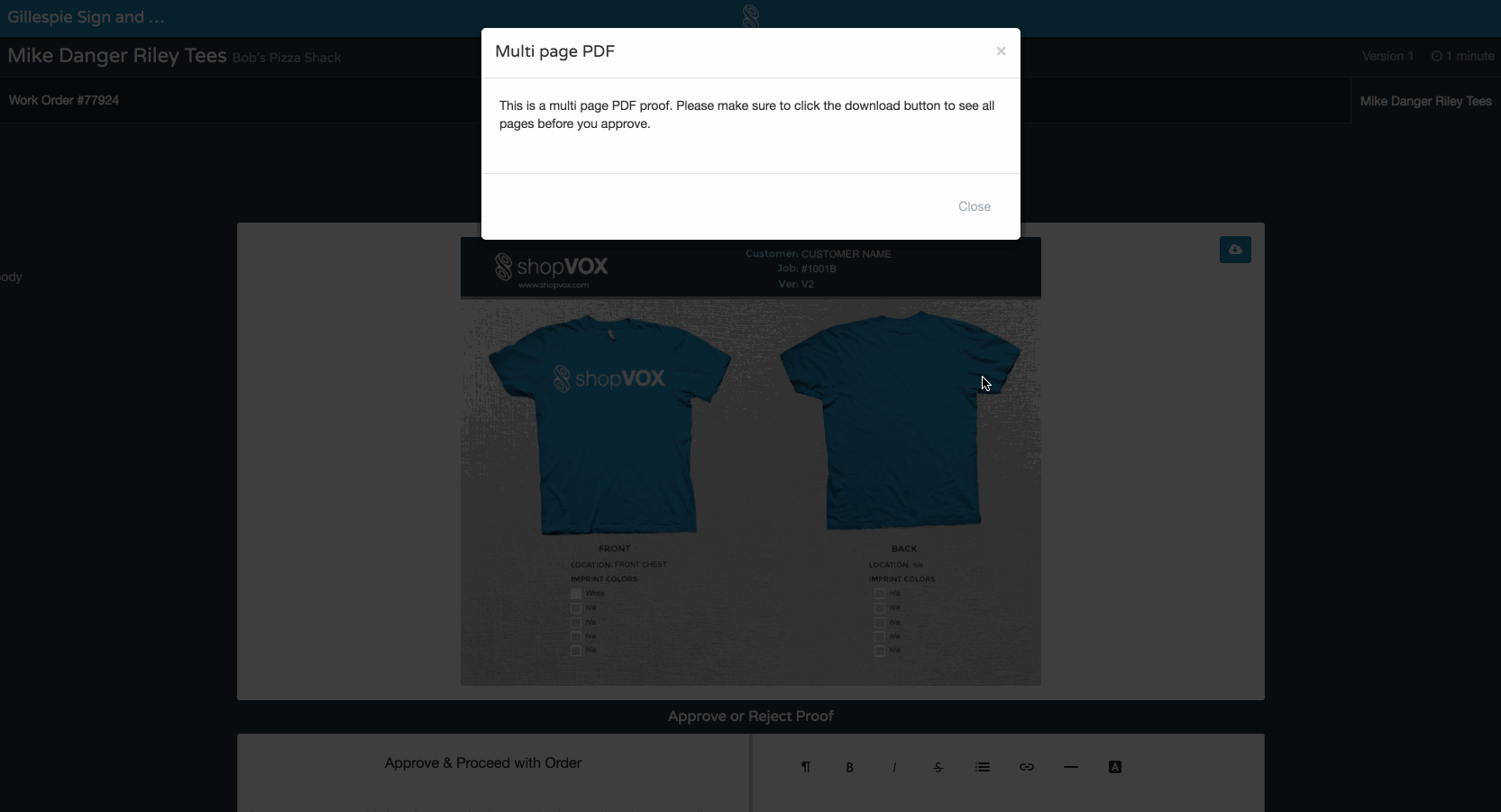 How helpful was this doc?