Product: Business Cards using Grid Pricing
Product: Business Cards using Grid Pricing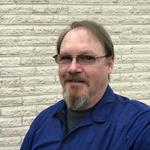 Updated by Aaron Aldrich
Learn step-by-step how to build a business card product with Grid Pricing
Business cards are a great example of grid based pricing. They come in many different options, quantities, and stocks.
Business cards are simple products and they are perfect for learning how grid pricing works within shopVOX.
Most shopVOX users will outsource them to a trade printer like 4over or GotPrint.
The following videos will walk you through the best ways to create products in your account using the grid pricing type.
Whoa - wait a minute - I don't sell business cards, you say.  That's ok - you should still go through this example. The lessons can be applied to any other products that you do sell.  Be sure to watch the video lessons in order - because they build on each other.
Creating the product
Step 1: Create your business card product using a 1D Grid


Step 2: Build in the choice of sides using a 2D Grid


Step 3: Add the different stocks using a 3D Grid


And you are done! Easy, right?
If you prefer to import your Grid Pricing using a spreadsheet, here are some helpful tips on importing pricing:
Step 4: Create your business card product using a 1D Grid
Download these sample spreadsheets to use as templates, enter your own product variables with cost and price, then follow the video to import the spreadsheet into shopVOX. (Note: The sample spreadsheets contain information from our examples to show you how to enter the data. Simply delete our sample data and enter your own).
Getting More Advanced
Adding a discount
Feeling good? You've got the basics down - now let's add a discount to entice our customer to order more sets of business cards at a time.
Here is the discount structure we're going to create for our business cards.
If your customer orders 5 sets of business cards for their employees - we'll give them 10% off each set.  If your customer orders 11 sets of business cards - we'll give them 20% off each set.
Discount Structure
5-10 sets - 10% Off 
11-20 sets - 20% Off 
21-30 sets - 30% Off 
31+ sets - 40% Off
Adding rounded corners
Let's take it our example product step further and setup some rounded corners as an additional option for our business cards.
 +$20 (flat rate) for Rounded Corners
What should I do next?
The best way to learn is by doing...
If you sell business cards, follow the videos and create one or two business card products in your account. 
Using the same basic steps and setup grid pricing for other products - yard signs, brochures, promotional products.
How to build a Yard Sign Product
Building Products using Grid Pricing

How helpful was this doc?