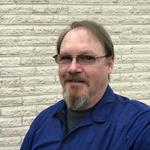 Updated by Aaron Aldrich
In order to use shopVOX, you need to be able to access the internet (world wide web) with your device. This is the magic of shopvox. As long as you have an internet connection, and a supported browser, shopVOX will work. This article refers to the app.shopvox.com
Supported Browsers
shopVOX recommends the two browsers listed below. There are older versions of these browsers that are not supported and when troubleshooting make sure you are using the most up to date version of your browser.
Other Browsers
Although shopVOX may work on other browsers, we currently only support the above two browsers. shopVOX will usually work on the following browsers, although you may find some features of shopVOX don't work well, or at all. If this is the case use a supported browser.
Safari
Brave
Opera
Internet Explorer
Microsoft Edge
Vivaldi and more
Devices
You can use most of shopVOX on the following popular devices...
iPad
iPhone
galaxy
Nexus
Pixel
Chromebook
Surface
HTC
LG smartphones
Laptops
Macbooks
Operating Systems
Because shopVOX is web based, its ability to perform well is determined strongly by the web browser version being used, as well as the devices hardware and features.
Windows 7, 8, & 10
Android
iOS
OSX
Linux

How helpful was this doc?