Five challenges to consider when setting up your Account
Five challenges to consider when setting up your Account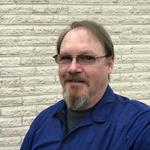 Updated by Aaron Aldrich
Whether you are a company of a couple of people or several, implementing shopVOX does require some effort.  This short article covers the 5 challenges most customers have faced in getting started with our system or any new system for that matter.  We have compiled this list to give you an eyes wide open approach to getting started.  We are here to assist when and where we can.  Our goal is to help you have a successful launch of our program in your company.
1.      Doesn't meet team needs
Will this solve the issues you face on your day to day operation?  You have signed up, so the answer must be, Yes!
What sections of the program appeal to you? The Job board, consistent/efficient estimation, reduce paperwork and app duplication, customer integration and history, accounting software sync, employee accountability, production tracking, reporting? 
All of these are integral parts of shopVOX and we can assist with focusing on your immediate needs and help implement future features as you start using the system.  We can help you focus on getting the key elements in place and then build from there.
2.      Resistance to change
You might find shopVOX to be the best solution for your business, but you have a lot of resistance from your employees.  Humans like their routine and are difficult to make change.  To remedy this resistance, you have to be proactive with promoting the benefits of the software and how this can solve your 'headaches'.   You should also set goals to hold the team accountable for learning the system.
Continually push the vision for the future and communicate how the system will make the company and individual better.  This is key for overcoming employee resistance
3.      Confusion during rollout
A lot changes with the deployment of a new system, and this shakes up business processes and often leads to chaos, confusion and misinformation.
Avoiding this obstacle requires a clear, company-wide communications plan that fosters transparency and outlines how and why things are changing—and in what ways this will affect each department.
You should be as specific as possible, painting the picture for employees on how shopVOX will enhance their role, day-to-day activities, and overall company worth.
4.      Lack of adequate education
A fourth obstacle that businesses face during onboarding is properly training employees so they feel confident about using the system and knowing how all the pieces fit together with their job and responsibilities at the company.
The trick with this challenge is making sure that training is not one and done. Not only should there be training sessions but educating employees should be an ongoing program that continues well after launch.
We provide several resources from the Learn University and HelpDocs to tailored onboarding packages to assist with the implementation.
5.      Poor timing
Many times, a new system implementation project is undertaken when there are company resources and adequate time; but the project takes so long that this window closes before or during the onboarding phase.
The way to beat this challenge is by prioritizing onboarding more heavily and building this phase into the overall project timelines so the training and onboarding doesn't feel wrong. It comes back to good planning.
Having a conversation at the start of your implementation with one of our shopVOX team will help define the process and get you the initial resources needed for a timely launch.

What's Next?
Here are some resources to help answer questions you may have. You can also contact support through our in-app Chat link. Lastly, we have coaches available to help get the ball rolling, by having a conversation on what your expectations are and how you envision this will solve issues you face in running your business.
How helpful was this doc?