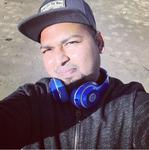 Updated by Arun Kanagala
Custom PDF is an added feature for customers who want to customize their PDFs a bit unique and different than the original PDFs on their shopVOX account. Here is how Implementation of custom PDFs work. 
Customers have to provide their requirements in detail on email/ chat. 
The number of PDF documents to customize.
The number of changes in standard shopVOX PDFs. 
Any example/mock-up PDFs that you would like to share.                   
The charge for Custom PDF is $150 per PDF document. Example: If you wanted to add a custom layout for the Quote PDF and the Invoice PDF - that would be $300 total.
It takes five to seven business days to implement any new layout. However, we will do our best in processing your request sooner.
The number of revisions to customize pdfs is limited to only two times, which means you will provide us the requirements on your initial emails, and we will show you the mock Pdfs. After you give us a green signal, we will implement them live on your account. In case you have a few more changes or tweaks needed on the same custom Pdf documents in less than a week, which is a rare circumstance and we are happy to work on those changes without any charges and after approval - we will add those PDF documents live to your shopVOX account. 
If the revisions exceed more than twice as mentioned in above (4), then we will charge you an hourly rate of $100/Hr with a minimum of 2 hours. 
There are limitations with fonts, as of now, we can implement only below fonts.
Default ( shopVOX standard PDF ) 
Arial 
Dejavu Sans 
Arvo
Titillium web 
If the changes are complicated - there will be more charges ( which will be accessed by our product manager ) since it takes more hours to customize PDFs. 
If you'd like to proceed - you can just send us the details on live chat or support@shopvox.com
What If you would like to remove one line of text / change three words on the PDF / remove the sales tax from a PDF. Do you still have to pay for a Custom PDF?
Yes, because of the time involved in development, testing, and uploading for Custom PDFs on your account no matter what is changed.
Sample PDFs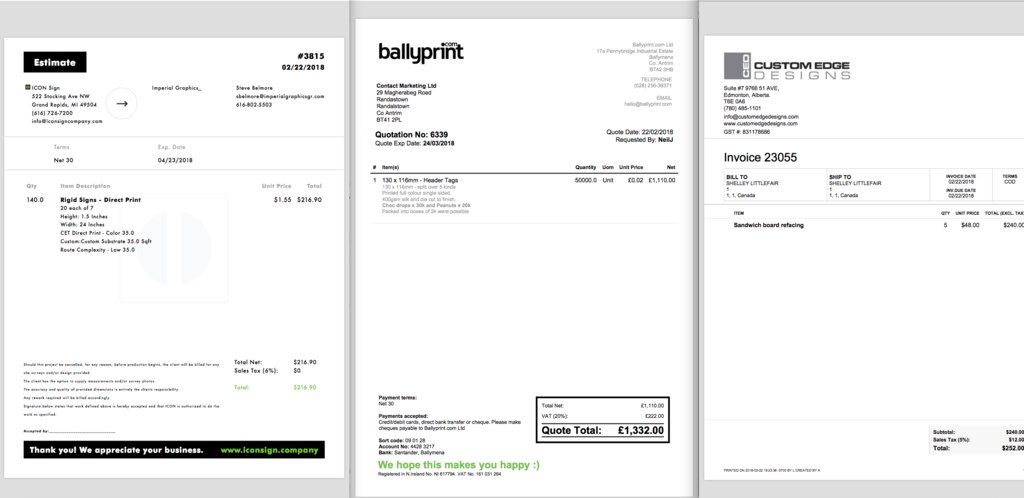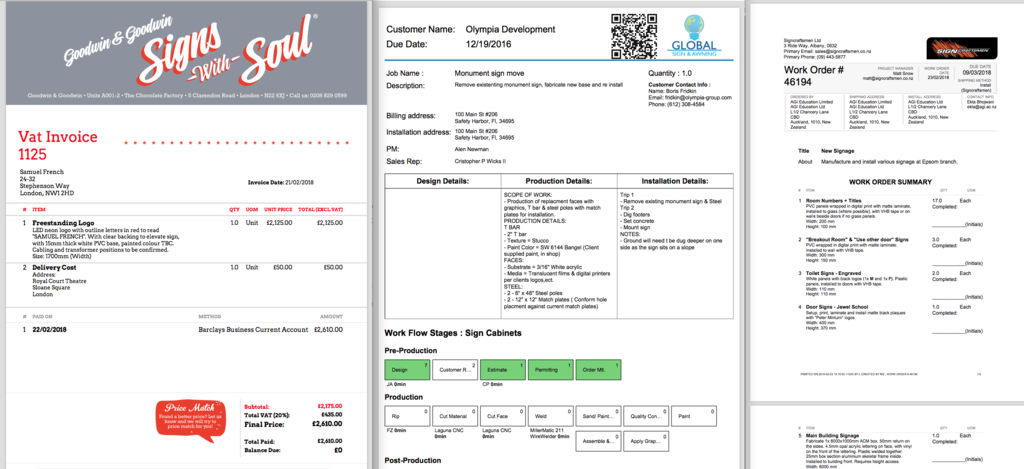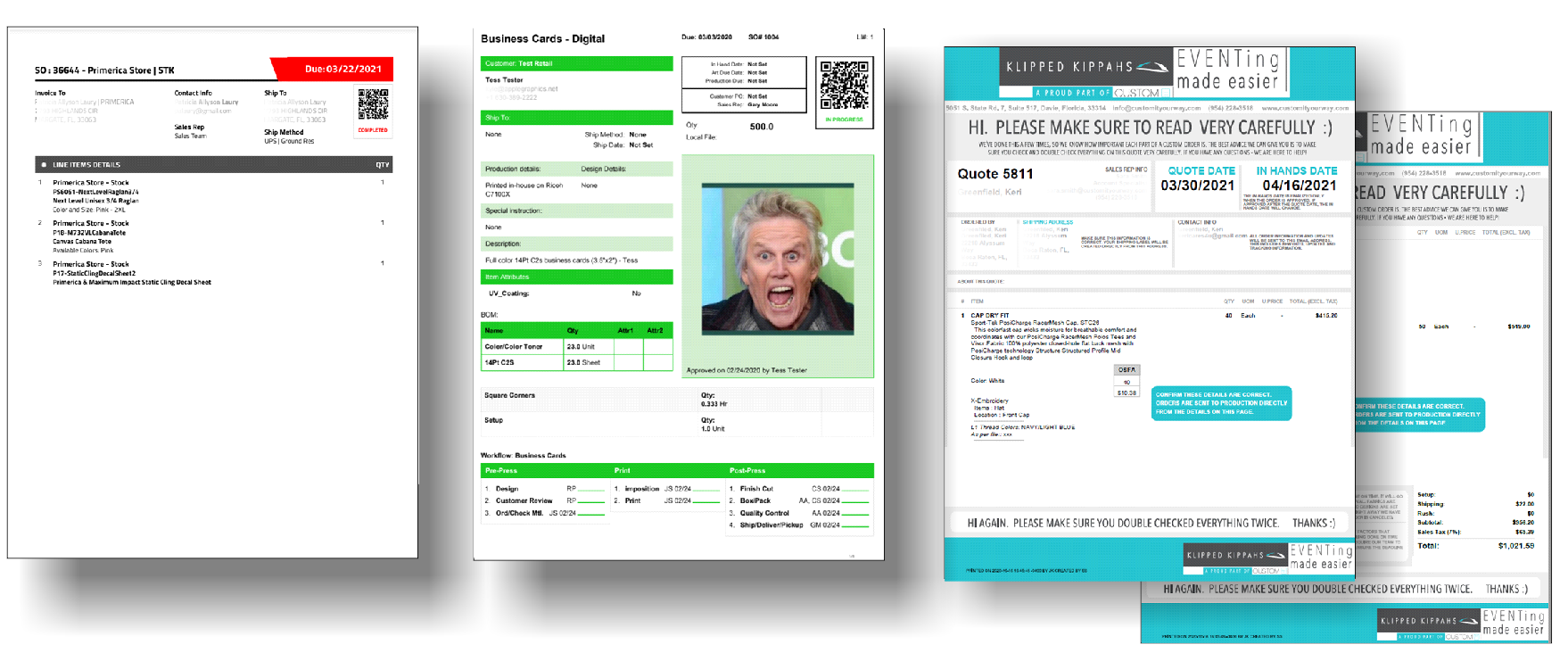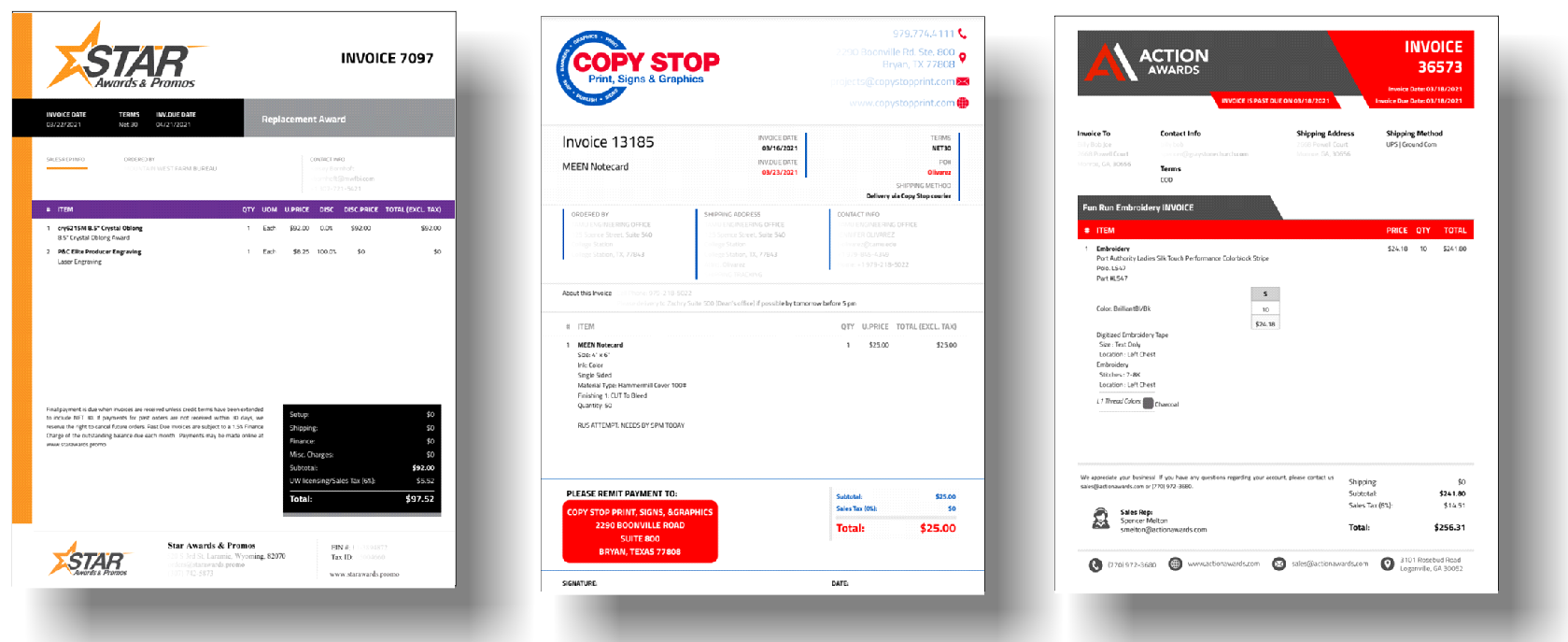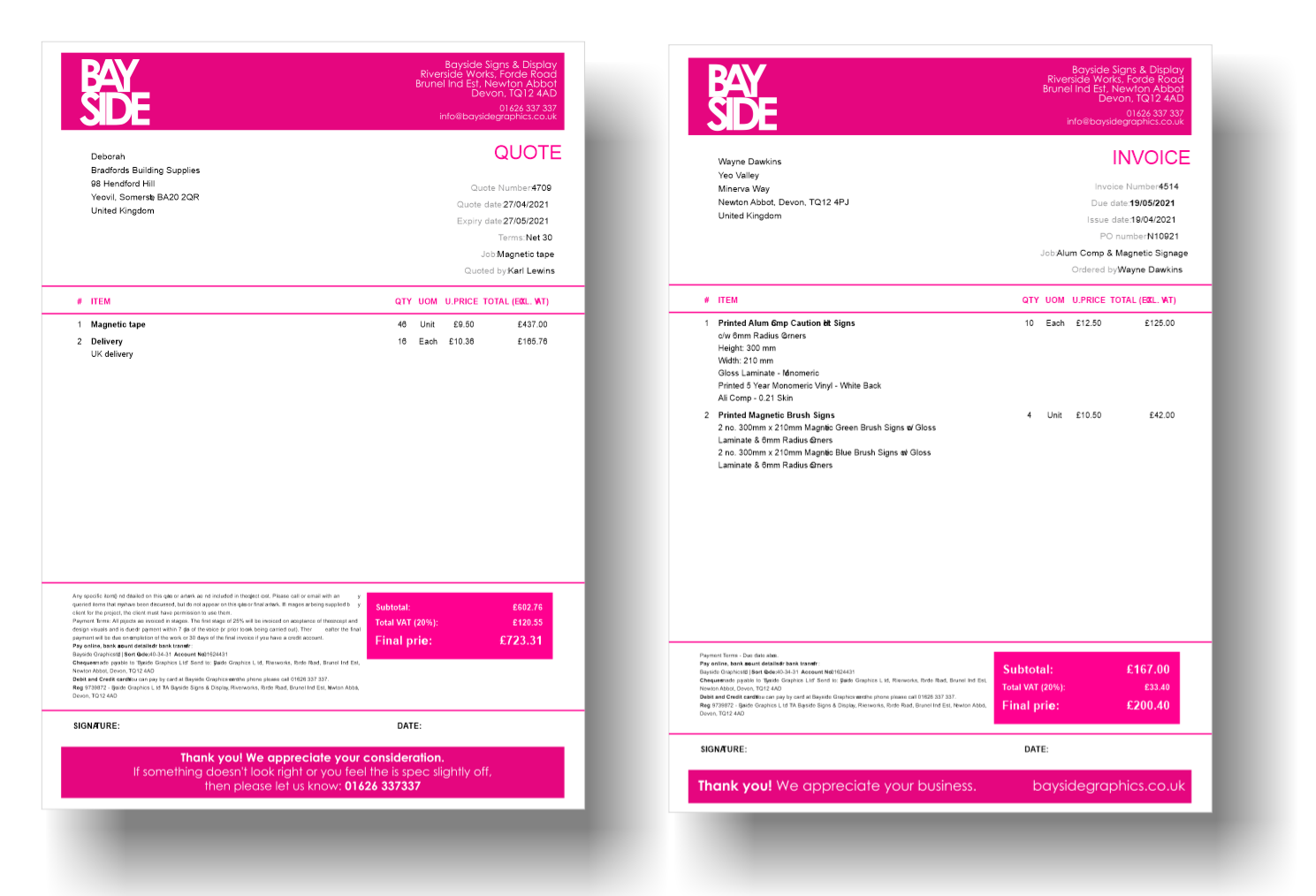 How helpful was this doc?