What is a Sales Pipeline?
What is a Sales Pipeline?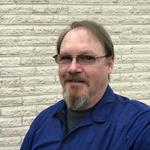 Updated by Aaron Aldrich
You've heard of Sales pipelines - Find out more about our Sales Lead pipeline feature
What is a Pipeline?
Your Sales Pipeline is a way to track your sales prospects and where they're at within your process.
A pipeline is made of Stages that you customize to fit your process.
On ShopVOX Sales leads we have a visual pipeline so you can see exactly what stage the lead is at. 
This is what a pipeline looks like an individual Sales Lead
This is a visual overview of ALL your Sales Leads and what stage they are in.(see this by click on "Sales Leads" on the blue bar"
How do I customize the pipeline to our process?
1. Click your organisation name on the top left2. Account Settings3. Pipelines4. Click the name of a pipeline to edit or hit "New Connection" for a new pipeline
Amend the stages by typing over, moving up or down etc. Click back to your Sales Leads and it will now show the new Pipeline option when you create a new Sales lead.
Didn't answer your question?
Click on the live chat to the right to ask for help in more detail.

How helpful was this doc?