How do I re-activate the disabled user?
A deactivated user is not lost forever. It's simple to recover their profile and re-activate them again.
Go to Account Settings >> Users.
Click on the Enabled button on left side of the screen. Now you can see Disabled option from the drop down.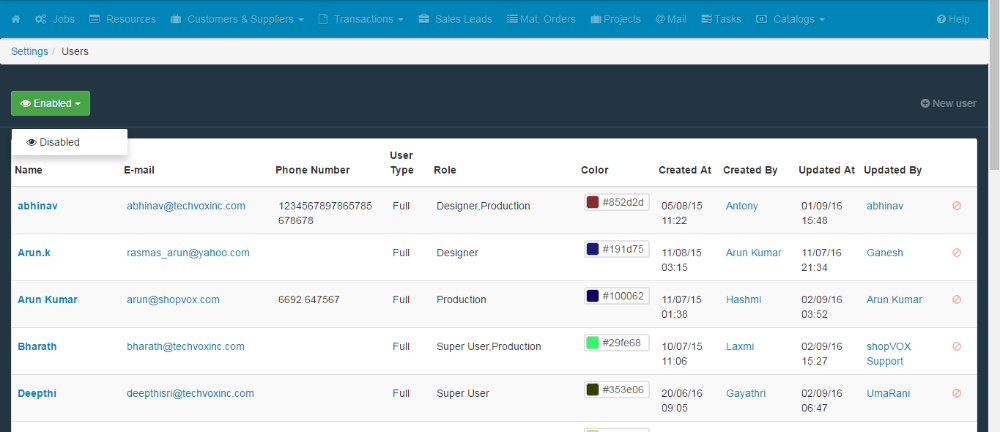 Once you click on Disabled it shows you list of disabled users.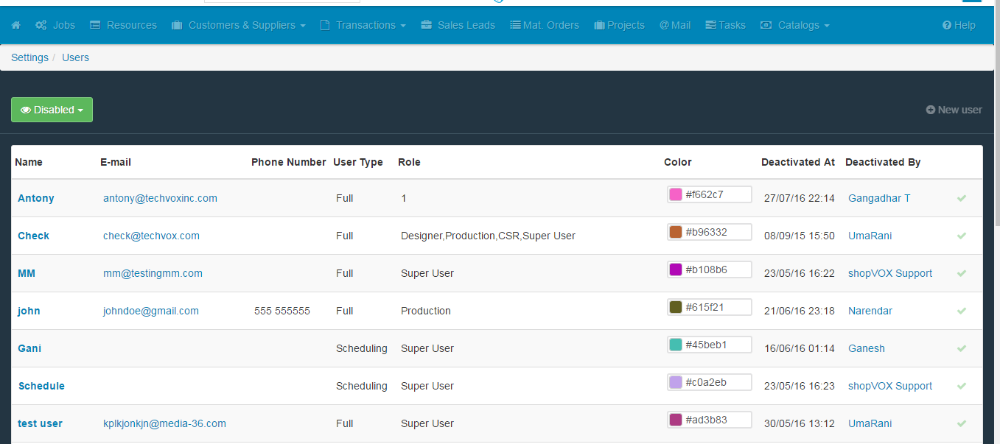 You can see green tick mark on right side of the user.Click on it to enable the user.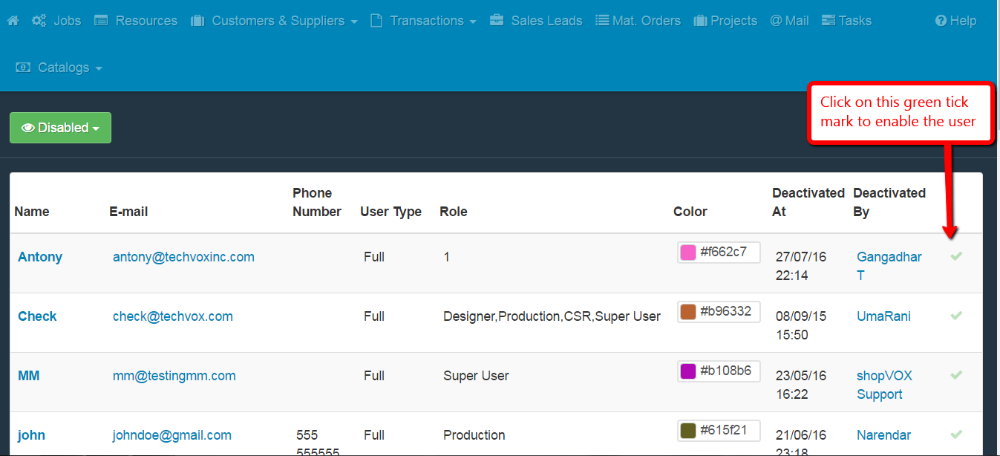 WHAT DO YOU WANT TO DO NEXT?
How helpful was this doc?