How is online payment processing set up?
How is online payment processing set up?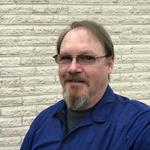 Updated by Aaron Aldrich
You have the ability to process credit cards within shopVOX, when your customers pay for their Orders and Invoices.  Once you have it setup, you will be able to include a payment link in your email communication to the customer. They can click on this and pay by credit card. The payment will be captured and noted in shopVOX for that transaction and the money will be deposited into the bank account you have setup with this service.
Here are the main features.
We currently have 3 options to process credit cards
ONE - via authorize.net We setup the authorize.net account for you (email billing for pricing for the authorize.net account itself) see below for more info on this.
You will use either your current credit card merchant or we can recommend one and we will create an Authorize.net gateway for you which will connect to your merchant.
TWO - Quickbooks Online payments ----> if you are using Quickbooks Online, have Intuit Merchant account and payments enabled on Quickbooks side we can enable this
NOTE: Intuit - Quickbooks has developed an API that is associated with the Quickbooks Online version, this is not supported in the Quickbooks Desktop version.
THREE - Square ---> available in the countries where Square is offered
You can process your customer CC directly in shopVOX or send an email to your customer with a payment link for them to pay for Orders and Invoices... online!
ShopVOX cPortal customer payments are not included with this feature. You will need the shopVOX e-commerce package for that. 
 What is the process to enable shopVOX with CC processing?
For International countries other than Canada:
Contact billing@techvoxinc.com to confirm Authorize.net is available in your country. Once we have confirmed it is available, we will send you more information and details on getting this setup.
For US and Canadian customers:
For Square Payment processing, see this article for details.
For Quickbooks Online, follow these steps:
You must use QB Online and have the online version enabled on your shopVOX account
Setup your QB details in shopVOX in the Setup Wizard. Follow this article to get this completed.
Your QB sync connection to shopVOX must be verified (if it is not yet ping support in CHAT to assist and complete this step)
Payments must be enabled on QB side (and you should have an intuit merchant account). Once all these steps are completed email billing@techvoxinc.com to enable this for you
For Authorize.net payment solutions, follow these steps:
Once you have decided you want to enable it , Click this link to download the Authorize.net form
Fill out all three pages and send it to billing@techvoxinc.com.  This is for your gateway.  This is mandatory to process credit cards via shopVOX.  Even if you already have an Authorize.net account, we still need to create a new one with shopVOX as a reseller.  This is mandatory.
Second piece of the puzzle is, the Merchant Account; who actually processes the credit card transactions.  You have two choices.  You can keep your current Merchant Account, but make sure they are on Authorize.net. You can ask them to confirm if they provide this service....  99% of the merchants support  Authorize.net.  There are still one or two that don't.  (example: Intuit does not) NOTE: Your merchant will be the ones providing the processor information that is needed on the 3rd tab of the form you downloaded in Step #1.
OPTIONALLY, you can use our preferred Merchant Account vendor.  There is no harm in seeing if our preferred Merchant processor may give you better rates than what you have now.  So even if you only want to check and compare the rates between your current processor and the vendor we use, ask that in your email to billing@techvoxinc.com, saying, "I would like to get a comparison of processing rates with my current vendor and your preferred vendor."
When we receive your email with the attached form, we will create an Authorize.net account. At this point, our billing department will be in touch with you and assist with getting the rest of the setup done.
Done! From this point on you can process CC payments directly in shopVOX and also send payment links via email to your customers to collect money faster.
What are the fees associated with enabling this feature?
Please email billing@shopvox.com for pricing and fees for Authorize.net.  
Square Payment processing & Quickbooks Online Payments will also have their own fees, if you use one of those services instead of Authorized.net.
ShopVOX does not charge for payment processing.
These fees are ONLY for US & Canada. All other countries please email billing@shopvox.com for pricing details

What's Next?
How helpful was this doc?