How to Generate a Completed Jobs Report
How to Generate a Completed Jobs Report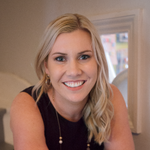 Updated by Haylee Benton
Follow these steps to generate a completed jobs report:
Roll you mouse over your Company name on the upper left. A drop down will appear.
Click "Reports" from that drop down. You will be led to the reports page.
Click the upper left handed box for a drop down that will display a list of reports.
Click "Completed Jobs".
If a specific date range is needed, the fill out the start and end date fields.
Click the green box "Generate".
Your report of completed jobs will appear.
How helpful was this doc?