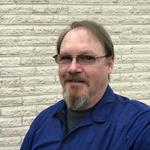 Updated by Aaron Aldrich
Q: For new invoices, will the status automatically be changed to "posted" after being synced or will that have to be done manually in shopVOX?
A: Yes, once you send invoices to QuickBooks from shopVOX using the sync - they are automatically marked posted. This way they do not show up in the sync queue any longer. There's also a separate section of the sync page where you will see the invoices that have been synced. It is called Posted Invoices.
Q: What happens if there is an error in an invoice or something prevents the invoice from being synced to QuickBooks?
For Example: new customer created in shopVOX, but not yet/ mistakenly not added in Quickbooks, or new tax jurisdiction created in shopVOX but not yet added in Quickbooks.
A: shopVOX will keep these invoices in the sync queue and also display any errors that were returned from the QuickBooks API. The errors can sometimes be difficult to interpret. You can search these errors in our knowledge base, or for some of the less common ones I end up just searching Google for them as well.
But once you've properly configured the sync between QuickBooks and shopVOX, you shouldn't see many errors if any.
Q: Can we manually mark an invoice "as posted" so it won't import to QuickBooks?
A: Yes. From each invoice, you can click the Actions button and select "Mark as Posted" to trick shopVOX and hide that particular invoice from the sync queue. This is helpful if you've already created an invoice in QuickBooks manually or other situations like that. 

How helpful was this doc?