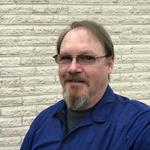 Updated by Aaron Aldrich
For most of you, collecting and managing Sales Tax is a necessary part of everyday business life.  In shopVOX, you must have at least one Sales Tax rate created in your account, even if you don't charge Tax.  
You may find a few sample tax rates have already been setup in your account.  
New Integration
If you're new to shopVOX, in the process of setting up your account AND you plan to sync your Invoices, Payments, and Purchase Orders to QuickBooks Online, QuickBooks Desktop, or Xero, follow along with one of these step-by-step guides to setup your Accounting integration.
Existing Integration
If your Quickbooks Online uses Automatic Sales Tax, you'll want to read this article.
If you've already setup your integration and just need to make a few changes, this guide (below) is for you.
How to Add Sales Tax Rates to shopVOX
Click the New Sales Tax button in the Sales Tax menu to add a new tax rate.  
Note - you can also edit or delete an existing tax rate by clicking the blue edit pencil or red stop icons.
Alert! If you are using Quickbooks Online or Desktop or Xero integration
Enter the Name of the Sales Tax into the the name field.     
Repeat these steps for the Tax agency and Rate.  Click Save.
If you will be connecting QuickBooks, make sure that you use the Wizard setup process to make sure it will match exactly. If you have automatic sales tax enabled on QB Online, read this article.
Sales Tax Groups/Combined Tax Rates
Setup the Tax Rate in shopVOX using the Sales Tax Name from Xero or the Sales Tax Group Name from QuickBooks.  Enter the combined rate as the Tax Rate.  
Check the "Has Split" checkbox.  
Enter each individual rate included in the Sales Tax Group in the Tax split field in the following format:
TaxRate1Name:Rate,TaxRate2Name:Rate
For example, the following shows a Sales Tax Group/Combined Rate in QuickBooks Online:
In shopVOX, this would be setup as follows:
It is not necessary to setup each of the individual tax rates in shopVOX unless you use them as separate tax rates.  
How helpful was this doc?