How to import your customers and contacts from a spreadsheet
How to import your customers and contacts from a spreadsheet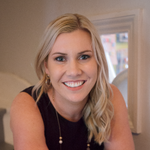 Updated by Haylee Benton
Learn how to upload contacts from your past system into your shopVOX account
Where are you exporting your customer list from?
We've got a few articles to help export customers and contacts from your current software. 
What should I do before importing?
Clean up your data 🛀
It's always a good idea to clean up your customer and contact lists before you start a new system. If you've been in business for 25 years - then there's probably a few customers in your current database that you are no longer doing business with.
This type of cleanup is much easier in Excel before you import rather than trying to clean it up after you import.
Test a few records before uploading the whole list ️
When creating your upload file - create two .csv or .xls files.
The main file with all your customers and contacts
A test file with only the first five or ten rows
You'll want to get this right the first time - and avoid any headache caused by a bad import.
Upload your test file first.
Go to Customers and Vendors > Customers.
Check out one of the Customers you imported.
If all looks good, then upload your main file.
Sample file templates 🗄
Save yourself some time. If you use this template - shopVOX automatically recognizes all the column headers for you. Make sure you save it in either .XLS or .CSV format only. XLSX files will NOT work.
Google Sheets
Go to File > Then click on " download as ", and download to .CSV.
Download the Google Docs Import Template
Microsoft Excel
Download the file, add your data, and save as .XLS or .CSV.
Download the Microsoft Excel Import Template
How to import 🚢
Customers in shopVOX are the companies or organizations that you are selling to.
Contacts are the people at those companiesYou can upload your contacts if the data is in a csv/xls file.
However make sure the mapping is done right and try to do a sample of 2-3 contacts so that you know you have done the mapping right, because the names you think what they are and the names what we have set in shopVOX could mean different things. So first do a sample test to make sure the mapping is right.
***NOTE: IF YOU DO THE MAPPING WRONG AND LOAD THE CONTACTS, THEY HAVE TO BE MANUALLY FIXED ONE BY ONE. *** VERY VERY VERY IMPORTANT *** DO A TEST UPLOAD OF UNDER 5 RECORDS FIRST.
Also this upload is a combination of two things, it is basically a contact upload, how ever it also has lot of "Customer" details that are part of these records. If the customer already exists in shopVOX it will create the contact if the contact does not exist. If the contact exist the row will be skipped. IT WILL NOT UPDATE THE CONTACT.
How to get to that screen?  First go to Customers & Vendors > Customers
Then go to this menu item as shown below.
Once you click that "Import Contacts" you will see this screen.
From the drop down of Select Type what type of file you have the data in. Here are the choices.
Unless your file is exported out of the first three card scanning tools, pick Custom, if not pick what ever is the right one.
Card Scan/Neat Receipts/World card Scan are files that these respective card scanning tools provide which can be used also.
Once you pick Custom you will see a screen like this, click the Choose File to pick the file where these contacts data is in either csv/xls on your network or local machine somewhere.
Once you upload the file, you will see this screen.
Click the button, Import and then you will see the mapping fields like below...
If your file first row column headings match with the column headings of shopVOX then they will auto match (if it takes a few seconds to match, wait for it). If your file has columns that do not match shopVOX fields it will say "NO MATCH" meaning if you want that column data to be imported, click the drop down and pick what ever you think is the right data field that the data should go into. Scroll to the right to see all the columns
****BE VERY CAREFUL WHEN YOU TRY TO DO COLUMNS MAPPING! IF YOU MAP WRONG AND LOAD THE DATA YOU HAVE TO MANUALLY FIX THEM. HENCE AS A TEST DO A SMALL NUMBER OF RECORDS FIRST AND THEN CHECK THE DATA IMPORTED TO MAKE SURE THE DATA HAS BEEN IMPORTED INTO THE RIGHT COLUMNS IN SHOPVOX. WE CANNOT FIX IT AFTER IT IS LOADED OTHER THAN YOU GOING INTO EACH RECORD AND MANUALLY FIXING THE MAPPING ERRORS****
Once you do the mapping of columns and you are satisfied and double checked them,scroll to the bottom to click the button, "Upload" like below.
Once you click upload wait for the process to be completed and a screen like this shows up.
Follow the instructions on screen for the next steps. 
****NOTE: PLEASE CHECK ONCE THE FIRST BATCH IS IMPORTED TO MAKE SURE THE MAPPING WAS DONE CORRECTLY BY YOU SO THAT YOU DON'T HAVE BAD DATA.

How helpful was this doc?