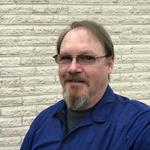 Updated by Aaron Aldrich
Check out our complete overview of the Sales Lead feature
Getting leads is the critical starting point of any sale. Here you will learn a complete overview of what a Sales Lead is and how to make the most out of your leads using the ShopVOX software.
Sales Leads are opportunities you need to track. It is a simple way to measure your sales process and ensure no prospects or sales opportunities fall through the cracks.
What this guide will cover:
Hints & Tips
Your info as only as good as the data you enter!
Got everything you need to quote a job? SKIP Straight through to CREATE QUOTE
Bonus Help
Watch a recorded webinar of the Sales Lead feature HERE

How helpful was this doc?