Customize your account with Add-on Features
Customize your account with Add-on Features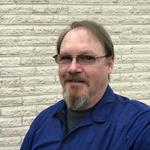 Updated by Aaron Aldrich
Businesses are like snowflakes. No two are exactly alike. Your business is unique and you have certain processes that you have developed to run your business. We here at shopVOX recognize this and have developed additional features that you may be interested in. Each Add on in the list has a link to an article on how it works and how to set them up.
Take a look around and if you are interested, simply ask us to add them to your account!
Did I mention, these are free add-ons?
Well, most of them...
See the list below. Add-ons that have additional fees are listed at the end.
Accounting integrations – with Quickbooks Desktop, Quickbooks Online, MYOB, Xero, Sage50  and Sage Online
Automation & Integrations via APIs - integrations with other apps
Credit card processors for online payments – Authorized.net, Quickbooks Online Payments & Square
Email Marketing – via Constant Contact or MailChimp
Projects – What are Projects?
Sales leads – Integration with your website
Scheduled actions – Automated proof reminders and automated Monthly invoice statements
Shipping integration – FedEx, and UPS 
These features do have additional fees:
Customized PDF forms - Make your invoices your own
Inventory – Track your materials and goods
eCommerce for Customer Portals, Shopping Cart and Webstores
API/Webhooks integrations (some elements of this feature are free) - API/Webhooks

How helpful was this doc?