Account Settings for your Pro account
Account Settings for your Pro account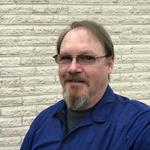 Updated by Aaron Aldrich
This article goes over the different settings available in account settings, and what they are.
Account
Upload your logo. - Click on the "Change Logo" button to upload your customer logo
Update your Time Zone - Click on the blue link to change it.
Country
EIN# - Only if you want it to show on PDF documents
License# - Only if you want it to show on PDF documents
Tax ID - Only if you want it to show on PDF documents
Website
Storage & Usage - you can see your available Storage here
Public Token - is used for integrating content with your website
Address and Phone Numbers
Click Edit to update your information
Address - Your primary customer address.
E-mail - Example info@shopvox.com , this is your general email for any one to send emails.
Phone - Your customer primary phone # like 1-800-555-5555
PDF Terms & Conditions
This area is for your document terms for -
Quote PDF
Invoice PDF
Sales Order PDF
Purchase Order PDF
Workflow
This is the setting to Enable Online Proofs & Quote Review. You can also setup defaults for your most commonly used workflow template and Sales Pipeline that you use in your shop.

Settings
Transaction Settings - Hide Orders & Quotes for transactions that are converted to a Sales Order or Invoice. NOTE: Quote and Sales Order History are still retained.
Enable Integrated Mail - see detailed article here - Click Here
File Upload & Type - Cloud location for Customers to Upload documentation and Art files
Work Days
Enter typical Work Hours for your shop
Shopping Cart
HTML details to integrate shopVOX with your website for Online orders.  See detailed article here - Click here
Accounting Software Integration
Details for your link to your Accounting software.Current Options are Quickbooks Online/Desktop/Enterprise, Xero, MYOB, Sage50
Shipping Integration
These settings detail your shipping vendor account information. To add this feature contact chat support. There are no additional fees for this, but it is not a default feature for new accounts.

How helpful was this doc?