Microsoft Outlook - Two Factor Authentication
Microsoft Outlook - Two Factor Authentication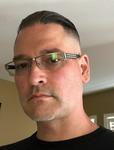 Updated by Tyler MacDonald
If you are using Microsoft Outlook, and your company has turned on Two Factor Authentication (2FA), you will likely need to create an App password that will be used in place of your current password in your SMTP settings.
You can read the Microsoft article Here.
Here is a simplified guide for setting up your App password in your Microsoft account.
From your Microsoft account settings, select View Account

Select Security Info

Select Add Sign-in Method

Choose a method App password

Enter a name for your App Password, the click next

Follow the instruction by copying the generated password into your SMTP Settings before you hit the Done button

In shopVOX, paste the new password in the SMTP setting, overwriting your old one, and click the green button to make the change

Now go back to your Microsoft Account and click the Done button

How helpful was this doc?