Importing custom catalogs for apparel from other suppliers
Importing custom catalogs for apparel from other suppliers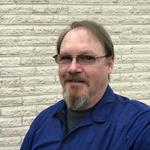 Updated by Aaron Aldrich
Don't order from this list of Apparel vendor? 
Sanmar
Alpha Broder
Bodek & Rhodes
American Apparel
TSC Apparel
S&S Activewear
We have added the option to create catalogs for suppliers that we don't currently integrate within shopVOX. You can upload custom catalogs from a spreadsheet.
Yay, everybody wins!  😀
What do I need to do first?
First things first, you need to get the catalog from your supplier. 
I recommend you download this sample file. Then email it to your rep at that particular supplier, and say...
"I'd like my pricing for the items in your catalog in this specific format - so I can import into my new management system. It needs to be in XLS file format."
Most suppliers should be able to provide the correct file to you. If not, keep after them or look at one of our integrated suppliers.
Sample File
This sample contains the formatting required for import. It only contains details for Gildan 2000,5000, and 8000 style shirts.
Make sure your files are in XLS format. Not CSV or XLSX.
How to Upload Your Own Catalog
Step 1. Upload your Catalog
Click the Catalogs link from the main navigation
Step 2: Click New Catalog
Step 3: Name your Catalog
Name - Enter a name for your catalog. The apparel styles will be sorted by catalog when adding to a quote or order.
Step 4: Set price by Piece, Dozen, or Case
Price By - Would you like to use the Piece, Dozen, or Case Pricing as the cost basis?
Step 5: Click Import
Step 6: Select CSV/XLS File
Upload your catalog import file by pressing this button.
Note: These is a sample file noted earlier in this article that can be used as a template.
Step 7: Map the Columns in your file to the fields in shopVOX
Step 8: Make sure your columns match the correct field in shopVOX
The top row of dropdowns are the mapped fields in shopVOX.
Above each column in your CSV/XLS, select the corresponding field in shopVOX.
There are 5 required columns:
Style - the style number for the blank - ex. G8000 - shopVOX will group the different color and size options by Style field
Name - the name of the apparel - ex. Gildan 5000 Heavy Cotton T-Shirt
Size
Color
Unit Price
The following fields are optional:
Dozen Price
Case Price
Case Qty
Description
Step 9: Update Existing Items
Check this box to overwrite your existing pricing for the apparel styles.

Step 10: Upload the apparel styles
To finalize the import click the Upload button and your file will import your file.
Step 11: If you have more than 1000 rows, click Continue
Step 12: Once upload is finished, click Done Importing

Now it's time to set your pricing!
Step 1: Let's setup your Pricing!
Click Markups
Step 2: Configure your Markup Table
Add the Min, Max, and the Markup %
Step 3: Configure your Discount Table
Add the Min, Max, and the Markup %

You are done!
Le'ts move on to using this new catalog!

Using your New Catalog
Step 1: Create a new Quote or Order or use an existing one.
Step 2: Click Add New Item
Step 3: Search for your Screen Printing, Embroidery, or DTG product
   Step 4: Select the Catalog you created
   Step 5: You can search by Style number or Name
   Step 6: Select the correct apparel style
   Step 7: Select the color
  Step 8: Add the quantities for the different sizes
   Step 9: Add your 1st Location and any additional locations
   Step 10: Click Save and Close at the bottom of the page.
You have now added your first Apparel item from your Custom Catalog!
Common Question
Can I upload images with the catalogs that I create? We don't currently support this, but we will add it in the future.

How helpful was this doc?