Square Payment Integration
Square Payment Integration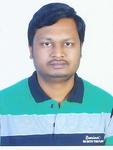 Updated by Santosh
How to setup online payments using Square ?
For customers that would like to add Square processing, here are the steps to turn this on and create the Gateway.
You will first need to request this feature either through Chat Support or email support@shopvox.com and we will change the necessary background settings. Next, follow these instructions to create the gateway and get shopVOX connected to your Square account.

You will get feedback that we have enabled Square. Your next step is to follow these instructions below.
Go to POS Settings -----> Payment Gateways: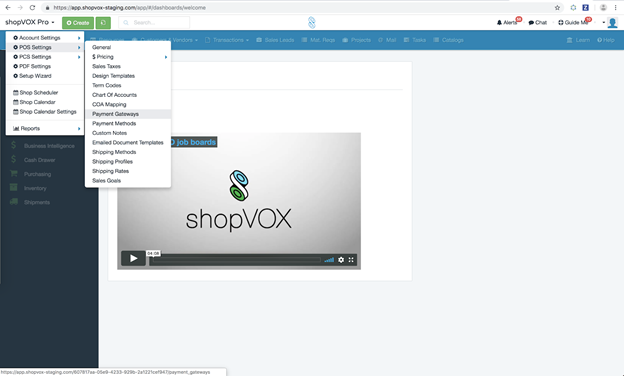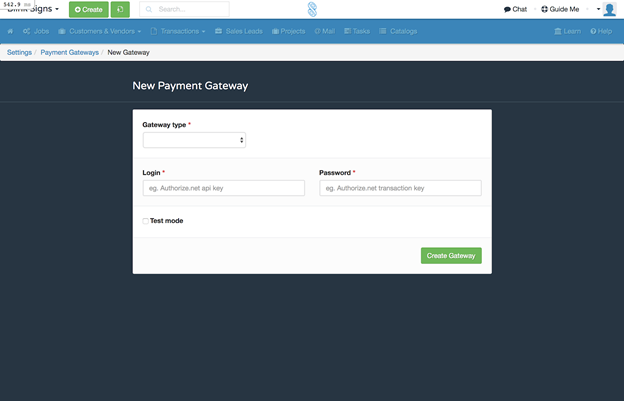 Payment form for Square gateway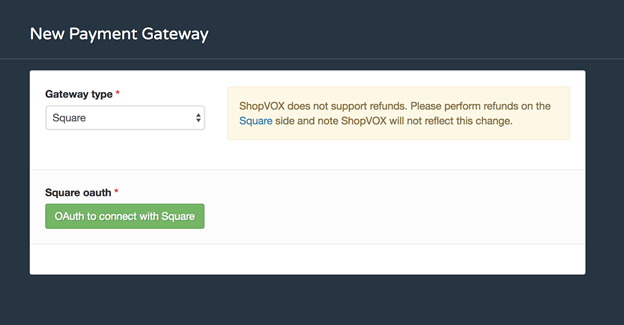 Click on OAuth to connect with Square.
Accept permissions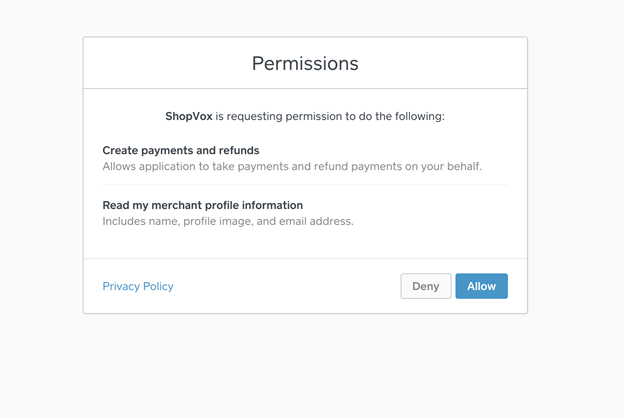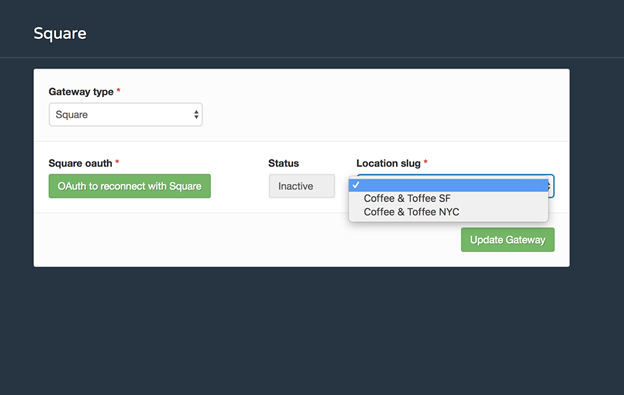 After accepting permissions, you will be redirected back the the gateway form. Select one of the locations.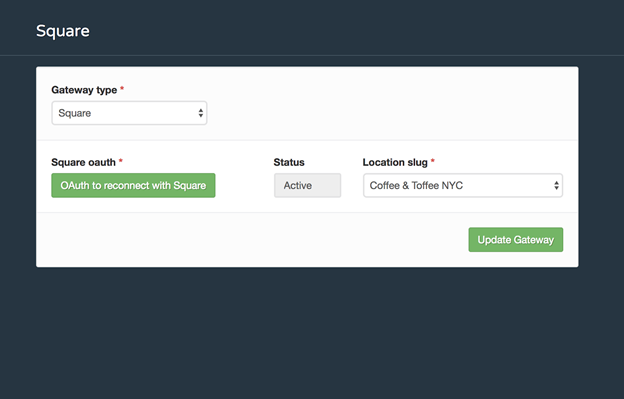 When completed let support team ( support@shopvox.com ) know. You can also create a small test payment transaction to confirm that it is working properly.

How helpful was this doc?