How do I cancel my account?
How do I cancel my account?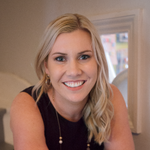 Updated by Haylee Benton
We're sorry to see you go!
If there is something we can do to improve your experience, please let us know by submitting feedback through our Online Chat Support system, or by emailing support@shopvox.com.
Still want to cancel?  No problem.  
Login to your shopVOX account and go to Account Settings > Account Billing > Cancel Subscription. 
Or click this link to go directly to your account billing page.
Complete that form and we'll cancel your subscription. You won't be charged again. 
You'll still have access to your account until your next renewal date.
Upon your next renewal date - your account will be deactivated and you'll LOSE ALL access to any information in your account (customers, contacts, quotes, sales orders, invoices).
Lost your password?
Visit this page to reset your password.
Refund Policy
There is no contract to use shopVOX. 
You pay as you go and the day you don't want to use it, you can just cancel the subscription directly within your shopVOX account to stop the charges to the Credit Card or Direct Deposit.
The current month will not be refunded.
You will not be charged from the following billing cycle from the day you have submitted your cancellation request within your shopVOX account. 

How helpful was this doc?