How to connect Quickbooks Online to the Job Board version
How to connect Quickbooks Online to the Job Board version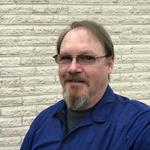 Updated by Aaron Aldrich
Welcome to Job Board version of shopVOX!
This is a step by step guide to connect your Quickbooks online account to shopVOX. This will allow you to be able to sync transactions as jobs directly into shopVOX. Please follow these steps to import the transactions (Estimates/Sales Orders/Invoices) from QB Online to shopVOX Job Board.
Here are the steps:
Step 1: Go to Account Settings >> Settings from the top left hand side menu by clicking your company name.
Step 2: In the next screen scroll down until you see this section like below. Make sure you click the check box, Enable Sync and also pick what transactions you want to import from QB Online by clicking the Source drop down field. Default is "Invoices".
Once you click the drop down you see three choices, choose one and then click the green check box. If you choose Estimates, only Estimates which have the state "Accepted" will be brought from QBOnline to shopVOX Job Board.
Step 3: Next click on the button, 'Connect To Quick Books' which will open the next window. Make sure pop-windows are enabled on your browser.
Step 4: You will see the login to your QB Online account. Fill in the details and login to QB Online.
Step 5: Once you sign in you will see this next window and click the button, Authorize.
Step 6: Once you authorize, the next window will show up. Click the green Success button and this window will now close.
Step 7: In the settings one more thing you can setup is...from which dates it should start importing the transactions. Edit the "First Sync Date" field by picking the right date from the calendar.  Once you choose that , click the green button, 'Sync now' and wait for the sync to finish.
Step 8: Once the sync is completed it will show.
Last synced at: Date & Time 
Last sync documents: xx - How many transactions were imported from QB Online.

Reviewing New Orders in shopVOX
After you have setup the sync process, you will now be able to import transactions into shopVOX. When they are initially imported, they will be marked as New. To access this list, click 'Orders' tab in the main menu as shown below.
Once you click that it will show you the transactions which were brought in from QB Online. No matter which type of transaction you decide to import, whether they are Estimates, Invoices or Sales Orders; they are called "Orders" in shopVOX. And the orders screen will look like this.
Step 1: The default list shows orders that are "In Process".
Step 2: Change the status drop down and pick New to see the newly imported transactions
Step 3: When you choose New it will show all the transactions which were recently imported from QB Online and have not been processed in shopVOX yet.
How to manage jobs from this point
Here is a link to an article which explains how to use shopVOX Job Board version.
If you have any questions feel free to contact support via the Live Chat button on the top right hand corner
Or by sending an email to support@shopVOX.com

How helpful was this doc?