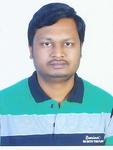 Updated by Santosh
Looking for a total overview of the Job board feature? Check out this article to guide you through
The job board is one of the most powerful features in ShopVOX - when used correctly, it does wonders to job management and efficiencies within a business.Here I will show you how to understand the job board, and why it is so important to run your business.
What this Guide will cover:
Top Tips:
If in LIST view- always ensure you have a simplistic view by reducing the amount of columns and focusing on the important information
Keep your workflow steps up to date daily to know exactly where a job is at.
Make notes on the job to keep everyone in the loop
CHANGING DUE DATES- You have the option to change a due date which will then change it also on the SALES ORDER
Common Questions:
Does everyone have access to the job board?
Can I create a job without a quote or order?
Can I create a job straight from a quote instead of sales order?
Which date do I use?
Bonus Help!
Here's a previous webinar I put together which you can watch as I explain the above and demo the features - click HERE to view

How helpful was this doc?