How do I send several proofs for the different items on my transaction?
On some of your orders you will have several different Line Items and each one will need a Layout or Design for the customer to approve.  Here is a quick video to explain how you can send all the Proofs in ONE email, instead of sending an email for each line item.

Here are some screenshots to walk you through this process.
Step One
From the Sales Order page, click on the Blue Show Job button.

Step Two
Click the Work Order link on the Top Left of the page.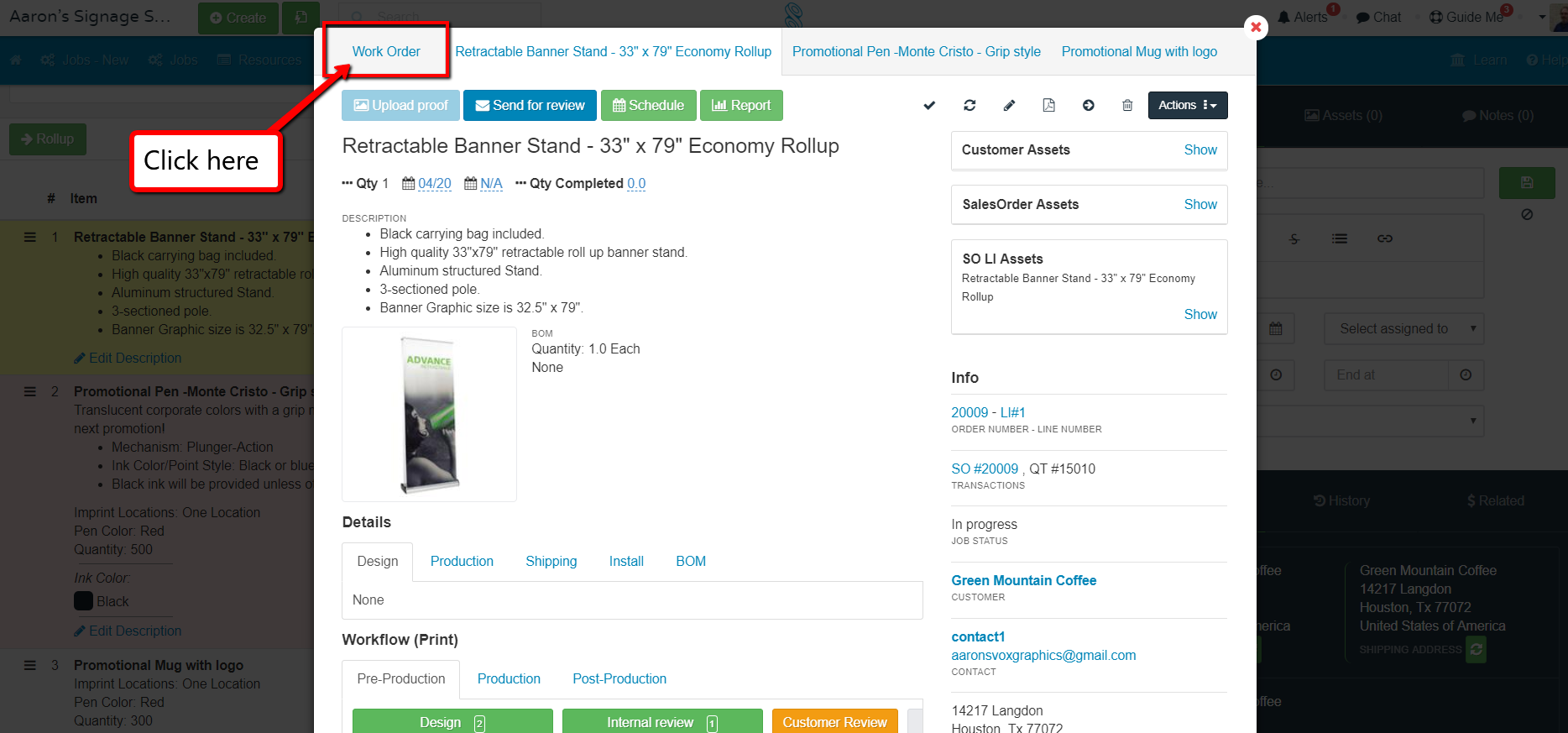 Step Three
If you haven't Uploaded your Proofs, you can add them on this page for each Line Item.
Step Four
Click the Green Send for Review button.
NOTE: In your Emailed Documents Template for Multiple Line Item proofs... you might mention they will need to click each Line Item noted at the top of the page and Approve each design or layout.


How helpful was this doc?