Outsourced PO PDF - details your Vendors need to know
Outsourced PO PDF - details your Vendors need to know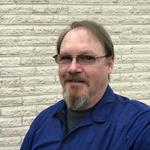 Updated by Aaron Aldrich
Occasionally, if you are in the Screen printing, Embroidery or Promotional business; you might be sending out jobs to your vendors for Contracted work.  In shopVOX, you are now able to create a PDF that will delineate the details for your vendors to understand...
...without having to recreate the Order in another document or program!! 
The important part to getting this setup correctly, is making sure you have the Labor rate items included in your Product pricing template.  
Product Example:
With your Product pricing templates setup in the back-end...you will now be able to create a PDF document to send to your vendor that will show all the details they will need to produce your Order.
Step 1. Create the PO
You have 2 options to create POs. 
Material Req vs Purchase Order
Sales Order > Create PO 
Sales Order > Create Mat Req > Mat Reqs > Create PO
Step 2. Create the Outsourced PO PDF
From the Action button on the PO screen, there is an Option to choose this PDF document.
The difference between the Normal PDF and the Outsourced PO PDF is the details that are included in the Screen Printing of the Apparel
Your VENDORS will now have a clear understanding of Location, Colors and Quantities based on the details that are added in your Product Template!  

How helpful was this doc?