Online Ordering Account settings for cPortals & Shopping Cart
Online Ordering Account settings for cPortals & Shopping Cart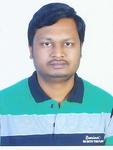 Updated by Santosh
This article reviews how to setup & how you manage delivering orders to customers
If you have an Online store or a Customer Portal and you want to edit how your customers receive their goods, this can be done in the Account settings.  Depending on if your customers......Pick up their product from you...... or you install it...... or you ship to a specified location.There are settings within shopVOX to establish how you manage this aspect of your business.
So... where are these Settings?  and How does it work?
Setting up the Details
This is done in the Account settings.  Go to your Company name >> Account Settings >> Settings... Once there, scroll down the page to cPortal / Shopping Cart Settings
The First 3 settings
 These allow you to turn on/off How a customer can receive items from your store.
Shipping - Enable Shipping Delivery Method in Cart/cPortal
Pickup - Enable Pickup Delivery Method in Cart/Cportal
Install - Enable Install Delivery Method in Cart/Cportal
These options are used to establish what Options the customer can choose when placing an order online.   I have selected ALL Three Options above, so ALL Three are options are on the Customer Order page.  Here is what the customer view looks like on the Order page.
Customer View Screenshot
Next Setting
Enable Fixed Shipping Rates in Cart/cPortalThis setting will create a field on the Order page that will show a Flat rate or a Percentage of the Order.  This option is based on how you charge for shipping. 
BUT FIRST!  ...you will need to create a Shipping Rate. To create a Shipping Rate, you will need to go to your Company name >> POS Settings >> Shipping Rates
On this page, you can create a Fixed shipping rate or a Percentage of the Order.A Fixed shipping rate would be your standard charge on all orders... say for example, your store always ships things in the same sized box and weight.  Your shipping rate only varies slightly, so you could create a fixed rate that would cover the cost of the shipment plus your time for handling.  A Percentage shipping rate is a more variable shipping rate.  This will add a charge that is dependent on the Total Price of your order.   Let's say your average order in your store is $300 and shipping usually will cost $30 to pack and ship.  You decide to create a shipping rate of 12% ... so in this case, the shipping charge to the customer would be $36...which covers the shipping cost and a little extra profit.
Once you have the Shipping Rate created, it will now be an Option on the cPortal or shopping cart.  NOTE: You might only want to create one shipping rate, since customers make the choice on the Order page.This screenshot below shows the Shipping Charges section on the Order page.  It has calculated the shipping based on the Total price.
The Last Two Settings
Enable Shipping Charges in Cart/Cportal
 This setting will allow the customer to calculate the shipping based on the size of the order.  It is currently being developed, so it not fully functional yet.
Shipping Note
If both Enable Fixed Shipping Rates & Enable Shipping Charges Flags are unchecked, then you can create a Shipping Note message that will appear on the Order page.  This is useful for companies that ship wide and varied Products, which sometimes may be Crated and shipped by Freight or maybe is very heavy........ and then you might also send things by mail or courier.Here is how this looks on the Order page...

How helpful was this doc?