How to increase Database size ?
How to increase Database size ?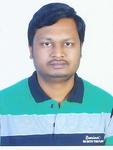 Updated by Santosh
Need more GB space !
ShopVOX PRO comes with 25GB of database space. Our Job Board version comes with 10GB. For most people this is more than enough, but we do have an option to upgrade to more space.We recommend that you use a specific data storage facility like Dropbox or your own server, and use ShopVOX to upload visual cues in the form of a PDF or Jpeg. Vector and cut files tend to take up a large amount of space so it is best to utilize other platforms to store your larger files.
If 10GB or 25GB is not enough for you, we offer a further 1GB for an extra $1 per month. Simply email billing@shopvox.com and request how many extra GB you need and ask that they add this to your account. 

How helpful was this doc?