Automatic Sales Tax Rates and QuickBooks Online
Automatic Sales Tax Rates and QuickBooks Online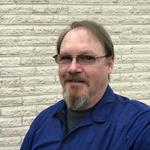 Updated by Aaron Aldrich
Switching from Manual to Automatic Sales Tax in Quick books Online QBO
As of November 2017, QuickBooks Online (QBO) no longer lets you create manual sales tax if you are new to QBO or previously had automatic sales tax turned on after this date. This switch in your QBO account is permanent, and QBO will not switch it back.  If you've used manual sales tax in shopVOX it is a lot like creating a tax rate in shopVOX, but this is changing for newer QBO users.
If your QBO is set to Automatic Sales Tax, then this article is for you, if not you'll want to read this article.
How do I know if I have Automatic Sales Tax turned on in QBO? If you go to your sales tax settings, and are only able to add or remove pre-existing tax agencies, but cannot create individual tax rates in QBO, you probably have Automatic Sales Tax turned on.
I am getting an error when I sync to QBO now, it's related to automated sales tax, what should I do? If you are experiencing any issues related to syncing that are caused by sales tax rates, and you have Automatic Sales Tax enabled in Quickbooks you'll want to reach out to support and ask them to enable the "Automatic Sales Tax" functionality in shopVOX. What this does is allow shopVOX to pull the name of the sales tax rates that are stored in Quickbooks, so you can then manually add them to shopVOX. 
Basically QBO automatically generates a sales tax rate or rates and gives it a unique name, so you need to figure out the name of the tax rate, and add it to shopVOX (below tells you how to do just that) so you can select it when creating Estimates, Sales orders and Invoices.
NOTE: If you have a brand new QBO account and you are just starting and setting up all the details, you will need to create the Sales tax rates for your market. Since, you won't have any new invoices or estimates entered yet, Quickbooks doesn't know where your store location is or where you conduct business. You will need to contact QBO support and they will help you get your initial sales tax rates setup properly.
Once you have this done you can the proceed to adding them to your shopVOX account.
Here are the steps:
How to add Automatic Tax Rates from QBO to shopVOX.
Go to the Setup Wizard by clicking on your company name
Go to QB Based Items
You will see the "Tax Rates" tab, click on it. In this tab you'll see a list of the tax rates that Quickbooks has automatically generated . These tax rates need to be added to shopVOX. You can simply click "Copy All" to add them to shopVOX. If you must, you can rename a sales tax rate that you already use, but take special caution because doing this will effect all invoices in shopVOX, and the changes to these invoices will sync to QBO for all un-posted (un-synced) invoices.
If you haven't verified with support, you'll want to make sure you complete these steps to be able to become fully verified so support can turn on your QuickBooks syncing.

How helpful was this doc?