What Does "Group" Mean When Creating a New Customer?
What is a Group?
"Group" is a way to group different customers together. You can find "Group" near the bottom of the customer form. If you have already created a customer group, you can choose it from the dropdown list of options when creating a new customer. Or, if you need to create a new group for this customer, simply click on the green "create" button and add a new group without needing to navigate away from your customer form!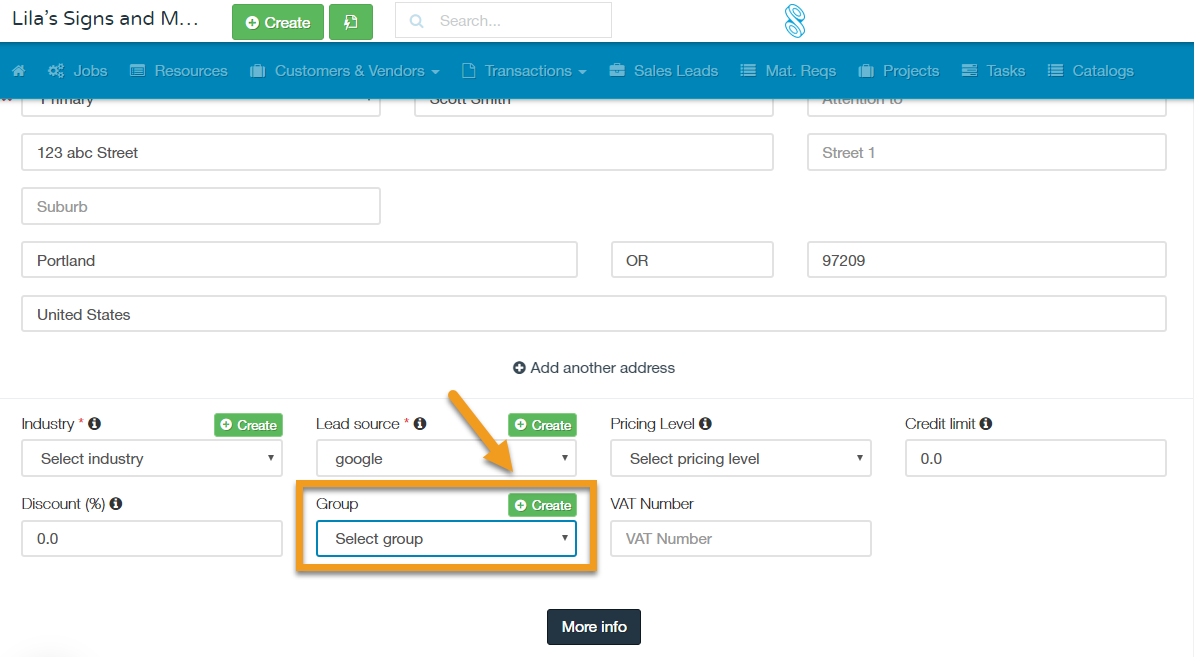 Examples of a Group:
Group Name: Subway
Customer Name: Subway on Main St
Customer Name: Subway on 2nd Ave
Or
Group Name: City of Portland
Customer Name:Parks and Recreation
Customer Name: Department of Education

WHAT DO YOU WANT TO DO NEXT?
How helpful was this doc?