Does shopVOX do custom development?
Does shopVOX do custom development?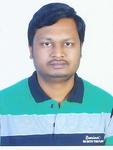 Updated by Santosh
We develop integrations that are available to all customers like Quickbooks, Xero, Authorize.net, etc.But our team at shopVOX does NOT build any custom integrations for individual customers. Due to that, we cannot provide support for these any custom integrations you create. That would be your web developers responsibility.
But we will provide support for any API issues caused by shopVOX. 👍
And we'll always do our best to help.

Head back to our Guide to Automation and Integration
How helpful was this doc?