How to add form submissions as Sales Leads in shopVOX
How to add form submissions as Sales Leads in shopVOX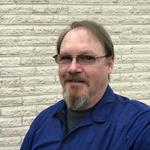 Updated by Aaron Aldrich
Step 1. Setup your Zapier account if you haven't already.
Get your private-invite for our shopVOX Zapier app here.
Step 2. Watch this Webinar Video on how this works. Skip to timestamp 23:20 for the content on Form submissions.
You are welcome to watch the whole webinar if you like.

How helpful was this doc?