Setup Xero accounting integration
Setup Xero accounting integration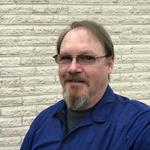 Updated by Aaron Aldrich
This guide explains how to setup and connect your Xero accounting software with shopVOX. Once setup, you'll be able to push invoices and payments to Xero to eliminate double data entry.
Xero Setup
Step 1. Connect your Xero account to shopVOX
Go to Account Settings > Settings from the company menu.
Scroll down the page until you find the "Connect to Xero" button.
Step 2. Login to Xero
Step 3. Open the Chart of Accounts
To properly sync invoices to Xero, shopVOX needs to know where to map the data inside your Xero account. 
✅ You need the copy the following accounts from Xero:
Accounts Receivable
Undeposited Funds
Sales Tax Payable
Income
Cost of Goods Sold
🚫 You do not need any of the following accounts from Xero:
Expenses
Other Bank Accounts
Accounts Payable
Other Liabilities
Other Assets
If Undeposited Funds doesn't exist, you'll need to add it by clicking "Add Bank Account."
Xero's new interface requires you to search for a bank. Just type "N/A" and select the "Add It Anyway" option.
Step 4. Add accounts to shopVOX
Click the Company Menu and go to POS Settings > Chart of Accounts.
Create a New Account by clicking "New COA"
You'll copy / paste your Xero chart of accounts data inside your shopVOX account. You are simply making sure shopVOX matches Xero exactly.
Repeat this step until you've got all the following accounts from Xero added inside shopVOX.
Accounts Receivable
Undeposited Funds
Sales Tax Payable
Income
Cost of Goods Sold
Step 5. Adjust COA Mappings
From the Company Menu, click the Setup Wizard.
Then choose COA Mappings.
For all the "internal" shopVOX accounts, you select the matching account from Xero.
The labels on the left represent the internal shopVOX accounts.
The drop down fields on the right represent your accounts you copied from Xero.
For each label choose the matching account from the dropdown.
Step 6. Change Income and COGS accounts for your Products
There are a few things you'll want to edit for each of our starter products.
Product Name
Income Account
COG Account
Why is this important?
When your Invoices get posted to Xero, you want to make sure the revenue from each line item goes into the correct Income account. This will keep your accountant happy.
Step 7. Sync a Test Invoice and Payment
It is important to test the integration before you start syncing real invoices and payments to Xero.
Create a test Invoice
Apply a test Payment to the Invoice
Sync to Xero
Once successful, delete the invoice and payment from Xero
Void the invoice and payment inside shopVOX
For instructions on how to post invoices and payments to Xero, click the button below.
Post invoices and payments to Xero

What's Next?
Now that you've got Xero all setup, here's what you'll want to do next.
How helpful was this doc?